Over the Finish Line – Race, Reduce, Repeat
This final report tells the story of the Race to Reduce, the final results, and shares energy conservation best practices for creating sustainable change within Canada's office sector.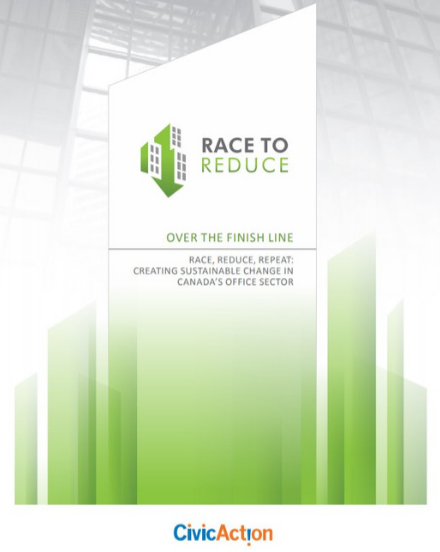 CivicActon's Race to Reduce mobilized the commercial ofce sector to reduce energy use and carbon emissions in the Greater Toronto and Hamilton Area (GTHA), while saving millions of dollars in costs. One of the largest regional voluntary energy reducton challenges in the world, it encouraged GTHA landlords and tenants to work together to reduce energy use within their respectve buildings while contributng to a meaningful collectve reducton of 12.1% over four years (2011-2014), charging past the program's four-year target of 10%.