Our Board
CivicAction and the CivicAction Leadership Foundation are led by a separate-yet-connected Board of Directors made up of diverse, strategic leaders who represent all sectors and regions of the GTHA and share a passion for city-building. Learn more about members of the CivicAction board and about the members of our CivicAction Leadership Foundation Board.


Our Board of Directors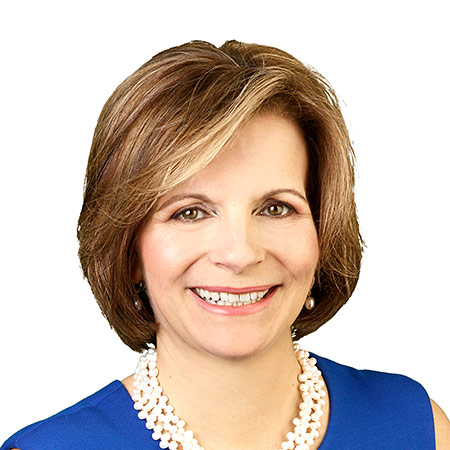 Beth Wilson
Corporate Director, former CEO Dentons Canada
Beth Wilson
Corporate Director, former CEO Dentons Canada
A respected senior strategic business leader, Beth Wilson serves as Dentons Canada CEO, where she is leading the firm in Canada through an aggressive and targeted focus on exceeding clients' expectations of value and results. With a commitment to an inclusive culture that empowers diverse teams, and supports an entrepreneurial spirit and performance-based culture, Beth is focused on ensuring that Dentons continues to be a workplace of choice for exceptional talent in Canada and around the world. In addition to her change mandate within the Canada Region, Beth is a member of Dentons Global Board and Global Management Committee and is involved in various strategic projects that are helping shape Dentons role in the professional services industry. Prior to her role at Dentons, Beth was the Managing Partner for KPMG in Canada's Toronto office, its largest business unit. Through her 26-year career at KPMG, Beth spent a number of years driving impact on KPMG's Management Committee and in various leadership positions, including Canadian Managing Partner Community Leadership, Canadian Managing Partner Regions & Enterprise (with responsibility for 24 regional offices across Canada), and Chief Human Resources Officer. She also held leadership roles globally. Beth is widely known and respected in the Canadian business community, and is an accomplished and dedicated community leader. She exemplifies this through her extensive board and community involvement, and her commitment to the advancement of women in business. As a testament to her ongoing dedication, Beth has been recognized by leading organizations such as WXN (2008, 2011, 2018), YWCA Toronto (2015) and as one of Canada's Top Women of Influence (2014). Building on her extensive community leadership experience, Beth served as the 2019 United Way Greater Toronto Campaign Chair, and in 2020 became the Catalyst Canada Advisory Board chair, both of which are closely linked to Beth's personal passion for community leadership. The legal profession, similar to the auditing and consulting professions, is undergoing significant disruption and transformation. Beth's extensive experience and leadership is playing an important role in shaping how Dentons responds to this disruption. Beth is Dentons Canada's first female, first non-lawyer CEO, a bold decision that is resonating with clients. It is a reflection of clients' increasing view that their legal advisors should be more than just a traditional law firm, and should offer broader perspectives, insights and understanding of their business and industry.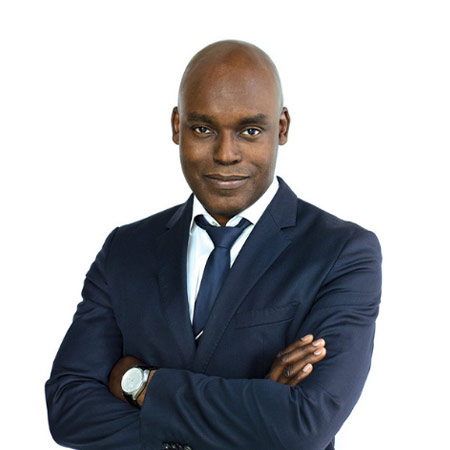 Cameron Bailey
CEO, Toronto International Film Festival
Cameron Bailey
CEO, Toronto International Film Festival
Cameron Bailey is the CEO of the Toronto International Film Festival. He is responsible for the overall vision and execution of Festival programming, as well as maintaining relationships with the Canadian and international film industries. Toronto Life has named him one of Toronto's 50 Most Influential People four years in a row. Born in London, Bailey grew up in England and Barbados before migrating to Canada. Before taking up his current position at TIFF, he was a Festival programmer for eleven years, and a writer and broadcaster on film. He reviewed for Toronto's NOW Magazine, CBC Radio One and CTV's Canada AM. He presented international cinema nightly on Showcase Television's national programme The Showcase Revue and has been published in The Globe and Mail, The Village Voice, CineAction!, and Screen. Cameron has curated film series for Cinematheque Ontario, the National Gallery of Canada, the National Film Board of Canada, and Australia's Sydney International Film Festival. Bailey currently sits on the Advisory Council for Western University's School for Arts and Humanities and for Haiti's Cine Institute film school. He is also a board member of Tourism Toronto, and he currently teaches a course in programming and curation at the University of Toronto.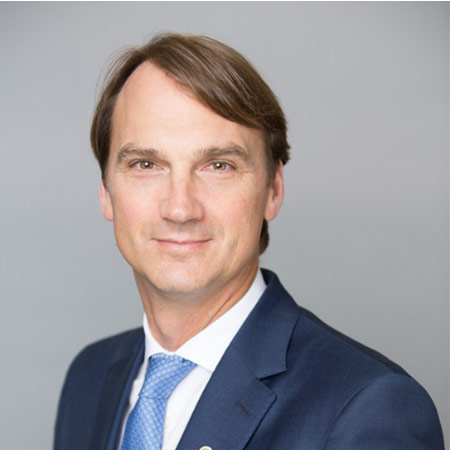 Cameron Fowler
Chief Strategy and Operations Officer, BMO Financial Group
Cameron Fowler
Chief Strategy and Operations Officer, BMO Financial Group
Cameron (Cam) Fowler is the Chief Strategy and Operations Officer. In this role, Cam is accountable for mobilizing efforts across the bank to enhance both our medium term strategic focus and our near-term performance. His mandate also includes amplifying our brand and stakeholder impact, while focusing our strategic planning and investments on key areas of future growth, including our digital agenda. Cam is a member of the BMO Financial Group Executive Committee and Chair of the bank's Operating Committee. He also serves as BMO's Executive Diversity Champion. Cam joined BMO in January 2009 as Executive Vice-President and Head of Strategy and Marketing, BMO. Prior to his recent appointment, Cam was President, North American Personal & Business Banking. He also served as Executive Vice-President, Canadian Personal & Commercial Banking, responsible for the strategic direction and performance of our customer segments, physical and virtual channels and all product areas, including payments and cards. Before joining BMO, Cam served as Managing Director & Head of Barclays Wealth International with Barclays in London, UK. He also held senior positions within Barclays, Delano Technology Corporation and Braxton Associates/Deloitte Consulting and worked as a Policy Advisor for the Minister of Intergovernmental Affairs, Government of Ontario. Cam is a member of the Board of Directors of BMO Financial Corporation, CivicAction, the Centre for Addiction and Mental Health Foundation (CAMH) and Century Initiative. He is Co-Chair of the Major Banks Campaign for the United Way of Greater Toronto and has served as a past Chair of the Executive Council of the Canadian Bankers Association, Moneris Solutions and the Enbridge Ride to Conquer Cancer. Cam, who was named one of Canada's Top 40 Under 40, has a BA (Honours) from Queen's University and received his MBA from the London Business School at the University of London (UK).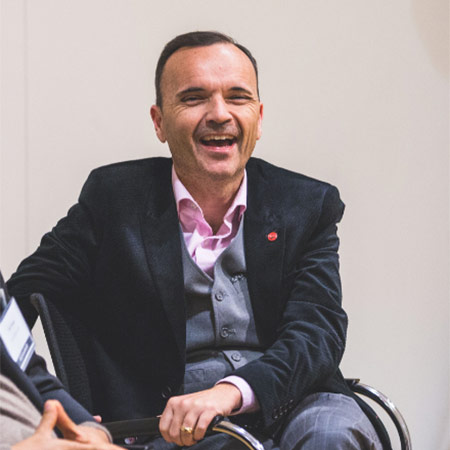 Daniele Zanotti
President and CEO, United Way Greater Toronto
Daniele Zanotti
President and CEO, United Way Greater Toronto
In his over 20 years of experience in the public and non-profit sectors, Daniele's work is guided by one core value to work in and with community across all sectors to create positive change. As CEO of United Way York Region, he played a pivotal role in the merger of United Ways across Toronto and York Region in 2015. Under his leadership, the organization continues to apply an increasingly regional lens in 2018, joining with Peel Region to form United Way Greater Toronto, the largest United Way in the world and largest funder of social services outside of government. This scaled-up approach is improving opportunities for donors, volunteers, and partners across Peel, Toronto and York Region, and building capacity to expand local investments. Daniele holds a Masters in Social Work from the University of Toronto and sits on advisory committees and boards across the region.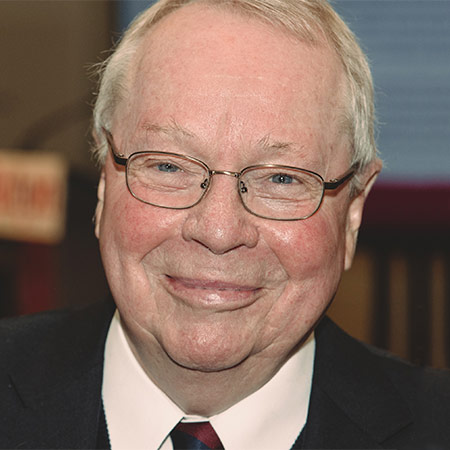 Hon. David Crombie
Former CEO, Canadian Urban Institute, Former Mayor, City of Toronto, and CivicAction Chair Emeritus
Hon. David Crombie
Former CEO, Canadian Urban Institute, Former Mayor, City of Toronto, and CivicAction Chair Emeritus
A native Torontonian, David Crombie has been a champion for strong neighbourhoods and helping to improve Toronto's social systems for decades. He is a former Mayor of Toronto and Member of Parliament and has served as Federal Cabinet Minister. He served as Chancellor of Ryerson University and was conferred the title of Chancellor Emeritus in 2006. A member of many community organizations, Mr. Crombie is a Director of the Greater Toronto CivicAction Alliance, the Founding Chair of the Waterfront Regeneration Trust, President of David Crombie & Associates Inc., Chair of the Toronto Lands Corporation, former Chair of Ontario Place Corporation and the former President and CEO of the Canadian Urban Institute. He also serves as Chair of the Advisory Council for the Nuclear Waste Management Organization. David Crombie has been appointed as an Officer to the Order of Canada.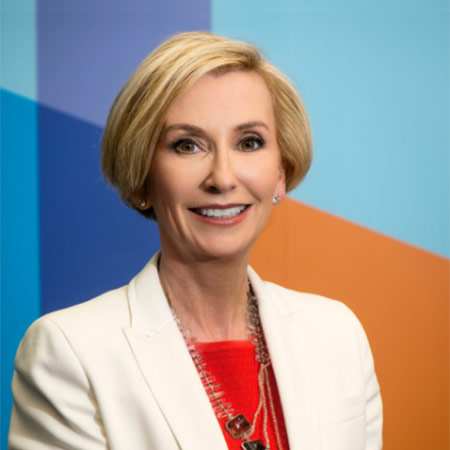 Janet De Silva
President & CEO of Toronto Region Board of Trade, Chair, Finance Audit and Risk Committee
Janet De Silva
President & CEO of Toronto Region Board of Trade, Chair, Finance Audit and Risk Committee
Janet (Jan) De Silva is President and CEO of the Toronto Region Board of Trade, one of the largest and most influential business organizations in North America. She is spearheading efforts to make Toronto one of the most competitive and sought-after business regions in the world. Jan brings to the role more than 14 years of international CEO experience building ambitious, high-growth organizations. Anchored in her leadership is her belief in the power of economic development to lift communities. Prior to joining the Board, she served as CEO of Sun Life Financial's Hong Kong and Mainland China businesses and co-founded and later sold Retail China Limited. Jan also served as Dean of Ivey Asia for Ivey Business School of Western University. Highly respected for her business advocacy and government engagement, Jan has been Chair of the Canadian Chamber of Commerce in Hong Kong, Chair of the Canada China Business Council in Beijing and served on the Board of the Asian Corporate Governance Association. In 2019, she was appointed by Prime Minister Justin Trudeau to represent Canada on the APEC Business Advisory Council. Jan also sits on the boards of Intact Financial Corporation, listed on the Toronto Stock Exchange; and, Blue Umbrella Limited, a global compliance technology company headquartered in Hong Kong.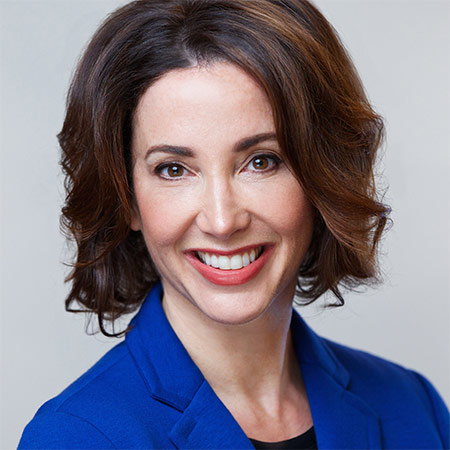 Lisa Kimmel
Chair and CEO, Canada & Latin America, Edelman
Lisa Kimmel
Chair and CEO, Canada & Latin America, Edelman
Lisa oversees Edelman's Canadian and Latin American operations and sits on Edelman's Global Operations Committee. In her role, she provides senior counsel to clients and is responsible for the region's growth strategies. In Canada, she has led the region's strategic evolution to a best-in-class communications firm, the biggest evolution in the firm's history. Edelman Canada has been awarded a Cannes Lions for its "In the Head of a Hacker" campaign on behalf of HP, and Strategy Magazine's 2017 PR Agency of the Year. Lisa's fresh, collaborative and authentic approach has not only resulted in award-winning programs for clients but has fostered a corporate culture based on innovation, teamwork and integrity. Edelman Canada has been recognized as one of the Great Place to Work: Best Workplaces in Canada and Best Workplaces for Women for eight consecutive years. Passionate about advancing women in business, Lisa is chair of the firm's Global Women's Equality Network (GWEN), which is committed to fostering an environment where women of all backgrounds can enjoy equal opportunities. She is committed to supporting future leaders and championing women's causes. She is a sought-after speaker and commentator at events and in the media. In recognition of her efforts, Lisa is a recipient of both the Financial Times and HERoes Champions of Women in Business Top 100 Female Executives, and a 2019 YWCA Toronto Women of Distinction Award for Corporate Leadership. She has also been inducted into the Women's Executive Network (WXN) Top 100 Most Powerful Women in Canada Hall of Fame. Lisa is actively involved with several mentorship programs through the Women's Executive Network, American Marketing Association and Women in Communications and Technology Program. She is Vice-Chair of the Ted Rogers School of Management (TRSM) Dean's Council at Ryerson University and is on the Board of Directors of the Harbourfront Centre in Toronto. Lisa also sits on the Global Advisory Board for G(irls)20, and is a member of the United Nations Women's Empower Advisory Group.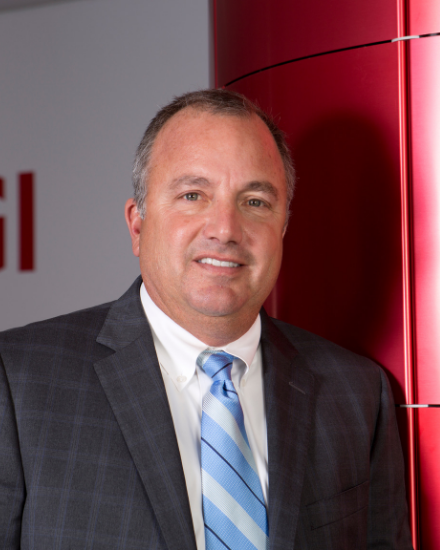 Mark Boyajian
Executive Vice-President, Chief Business Engineering Officer, CGI Canada
Mark Boyajian
Executive Vice-President, Chief Business Engineering Officer, CGI Canada
With more than 25 years of experience in technology, business consulting and banking operations, Mark Boyajian serves as President of CGI's Canada operations. Previously, Mark served as Senior Vice-President of CGI's U.S. Mid-Atlantic business unit, serving commercial and government clients throughout several states. He also led CGI's Banking and Financial Markets Group within its U.S. West Central and South business unit, supporting clients in all aspects of their banking operations and providing specialized expertise in the areas of managed services, credit solutions and risk management. Prior to CGI, Mark served as a technology executive with Bank of America responsible for its business lending technology and also held a variety of senior management positions with Seurat Company and NCR where he led product development, global operations and client delivery. While at NCR, Mark oversaw a global business unit focused on call center, branch automation, Internet banking and loan servicing solutions, which conducted business in 138 countries around the world. Mark began his career with American Management Systems (acquired by CGI in 2004) where he provided technology and business consulting to many of the largest banking and commercial organizations in the world. From 1990 until 1996, he was based in London, England where he led the international expansion of the Credit Solutions group of AMS. During that time, he helped establish and expand business in the U.K., Germany, Spain, Italy, and the Netherlands. Throughout his career, Mark has worked closely with many Fortune 100 clients, including Bank of America, Citigroup, Lloyds Bank, Abbey National, Barclays and Hydro Quebec, helping them to drive performance and profitability through IT. Mark holds a Bachelor of Science Degree in Computer Science from the University of Kansas.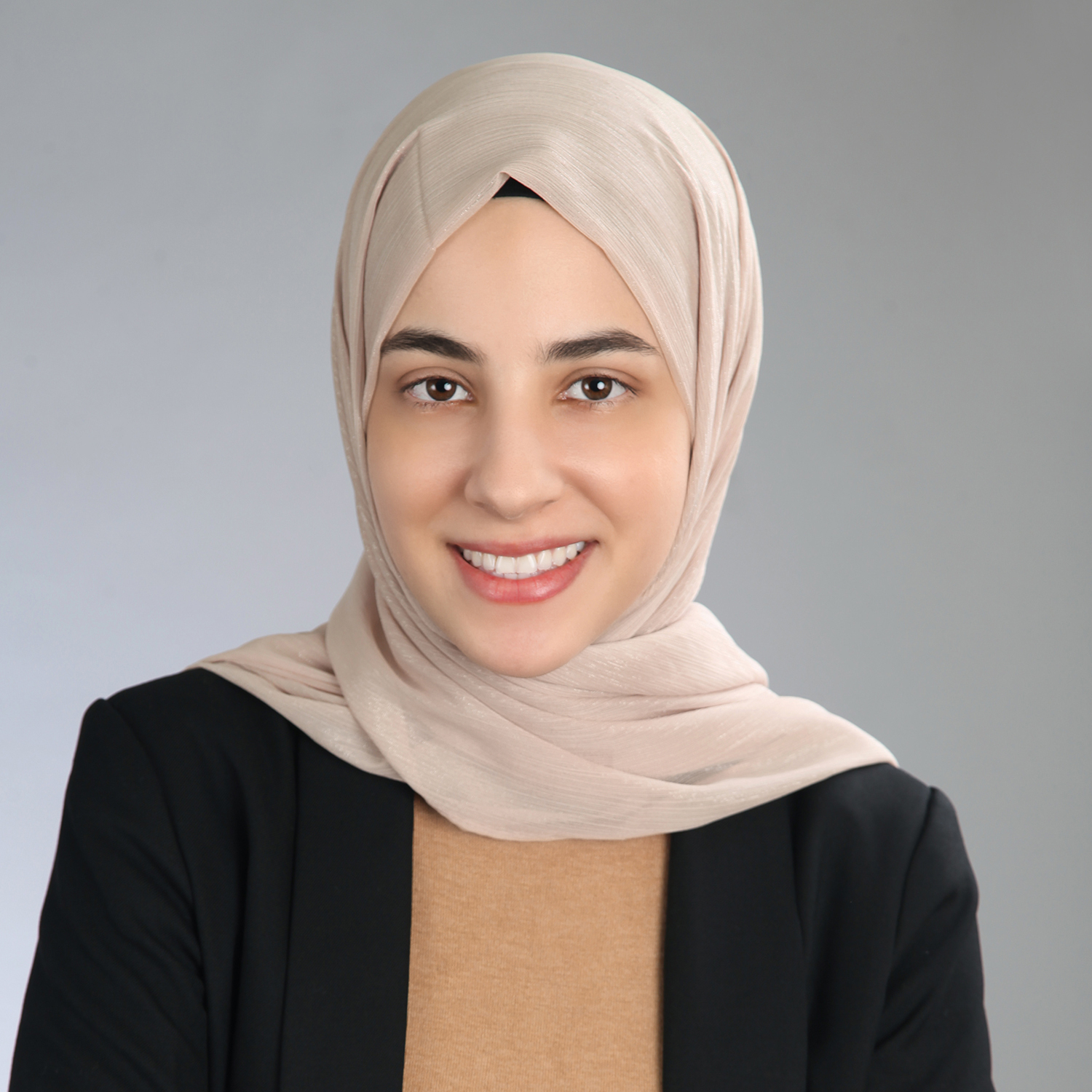 Meryam Al-waadh
Google
2022-2023 ELN Co-Chair; Senior Analytical Lead – Telecom, Tech & Public Sector
Meryam Al-waadh
Google, 2022-2023 ELN Co-Chair; Senior Analytical Lead – Telecom, Tech & Public Sector
ELN executive committee member. Technologist and data enthusiast. Avid reader. Meryam Al-waadh comes from a background in science, technology and is highly interested at improving current healthcare systems through the implementation of digital solutions, she currently is a consultant with Deloitte Digital.
Driven by the importance of identifying careers for life science graduates, Meryam was part of the team that introduced the graduate student mentorship program at UofT and has since continued her work as a mentor with GEM (Girls E-Mentorship), a registered charitable organization that offers a mentorship program for high school girls. In her spare time Meryam is an avid reader, updating her blog HealthTech 2018 which documents various data projects pertaining to healthcare and stays active through kickboxing.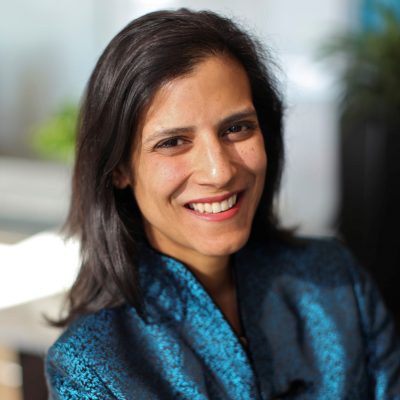 Nan DasGupta
Managing Director and Senior Partner, BCG, Toronto; Vice-Chair, CivicAction
Nan DasGupta
Managing Director and Senior Partner, BCG, Toronto; Vice-Chair, CivicAction
Nan is a Managing Director and Senior Partner in BCG's Toronto office and is a core member of the Financial Services Practice. She leads the People and Organization Practice in Canada, is the People Chair for BCG Canada, and the Leader of the Women@BCG Initiative in North America. Nan has worked extensively on strategy and organizational transformational efforts across Financial Services, Retail, Consumer and Industrial Good industries. She has contributed extensively in the Social Impact domain and is one of the leaders of BCG's Centre for Canada's Future.
Nan is a board director of CivicAction, Leap Pecaut Centre for Social Impact, and a member of the Ivey Advisory Board. She has three kids and leads an active life of sports, fun, and travel with her family. Before joining BCG, Nan worked as a Project Engineer for General Electric, Industrial Motors Business.
Nan received her M.B.A. from the University of Western Ontario, Masters of Electrical Engineering from the University of Toronto, and Bachelor Honors Electrical Engineering degree with a minor in Management from McGill University.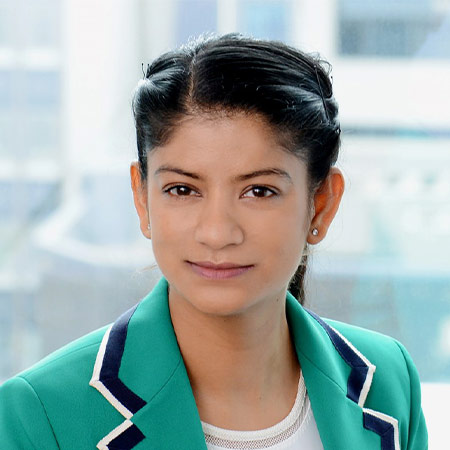 Poonam Singh
Managing Partner, Risk Advisory, Deloitte
Poonam Singh
Managing Partner, Risk Advisory, Deloitte
Poonam is the National Managing Partner of Deloitte's Risk Advisory business in Canada and Chile, which helps leading organizations connect trust, resilience, and security for responsible business and enduring success. As the Managing Partner, she sets the vision and strategy for the practice and drives growth which keeps Deloitte in position as the dominant risk consulting practice in the country. In her role, she oversees all aspects of the growth and profitability agenda including priority client portfolio, market activation strategies, M&A activity, performance management of 100+ partners and driving operational excellence and profitability in all aspects of running the largest risk advisory business in Canada. Poonam sits on Deloitte Canada's Executive and the global Executive for Risk Advisory, where she is a vocal participant in building an organization that reflects contemporary Canada. She is a champion for gender diversity in leadership, representing Canada on Deloitte's global Women in Leadership Council for Risk Advisory which aims to accelerate the development of women at all levels and drive gender parity at the leadership level. Over the years, Poonam has championed and sponsored several women to the partnership. Poonam is also active in the community as a coach and mentor driving diversity and inclusion. In 2015, she launched a formal internship program in the Risk Advisory practice to provide work experience for new immigrants with skills in finance and consulting. Prior to her selection as Managing Partner, Poonam led the Toronto Risk Advisory practice and founded the Cost Recovery and Optimization market offering within the global Energy and Resources practice. Poonam has also held senior market-oriented roles over the course of her career, including the Canadian Lead Client Services Partner for one of the largest integrated global Oil and Gas companies, and the Canadian Risk Leader for some of Deloitte's largest Oil and Gas clients. Over her 20 years in consulting, Poonam has led numerous large transformation and cost reduction projects particularly in Finance, Risk, Internal Audit, Compliance and Supply Chain functions. Poonam has a passion for building inclusive and high-performing teams. Her brand is synonymous with innovating, incubating and commercializing new risk-related solutions and a relentless focus on creating a positive impact for people, society, and organizations.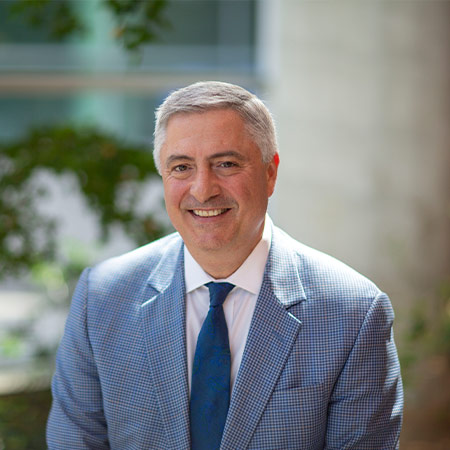 Rob MacIsaac
President and CEO, Hamilton Health Sciences; Chair, CivicAction
Rob MacIsaac
President and CEO, Hamilton Health Sciences; Chair, CivicAction
Rob MacIsaac is President and CEO of Hamilton Health Sciences, a community of 15,000 staff, physicians, researchers and volunteers who proudly serve southwestern Ontario residents. We also provide specialized, advanced care to people from across the province. HHS is the only hospital in Ontario that cares for all ages, from pre-birth to end-of-life. The HHS team offers world-leading expertise in many areas, including cardiac and stroke care, cancer care, palliative care and pediatrics. Prior to joining HHS, Rob was the President of Mohawk College in Hamilton. Over a five year period, he led the transformation of its main campus with investments in new and renovated space totaling more than $80M. Today, Mohawk is recognized as southern Ontario's post-secondary hub for health and technology and a leader in applied research. Between 2006 and 2009, Mr. MacIsaac served as the first Chair of Metrolinx the provincial transportation authority responsible for planning, building, and operating transportation infrastructure in the Greater Toronto and Hamilton Area. He also served three terms as Mayor of the City of Burlington from 1997 to 2006. Mr. MacIsaac has been recognized for his accomplishments in community building with the Canada 125 and the Queen's Diamond Jubilee medals, and a Paul Harris Fellowship, Rotary Club of Hamilton. He was also awarded a Doctor of Arts (Honoris Causa) from Australia's Charles Sturt University. He completed his undergraduate degree in Economics at the University of Waterloo in 1984 and received a Law degree at the University of Western Ontario in 1987. He was called to the Bar in 1989.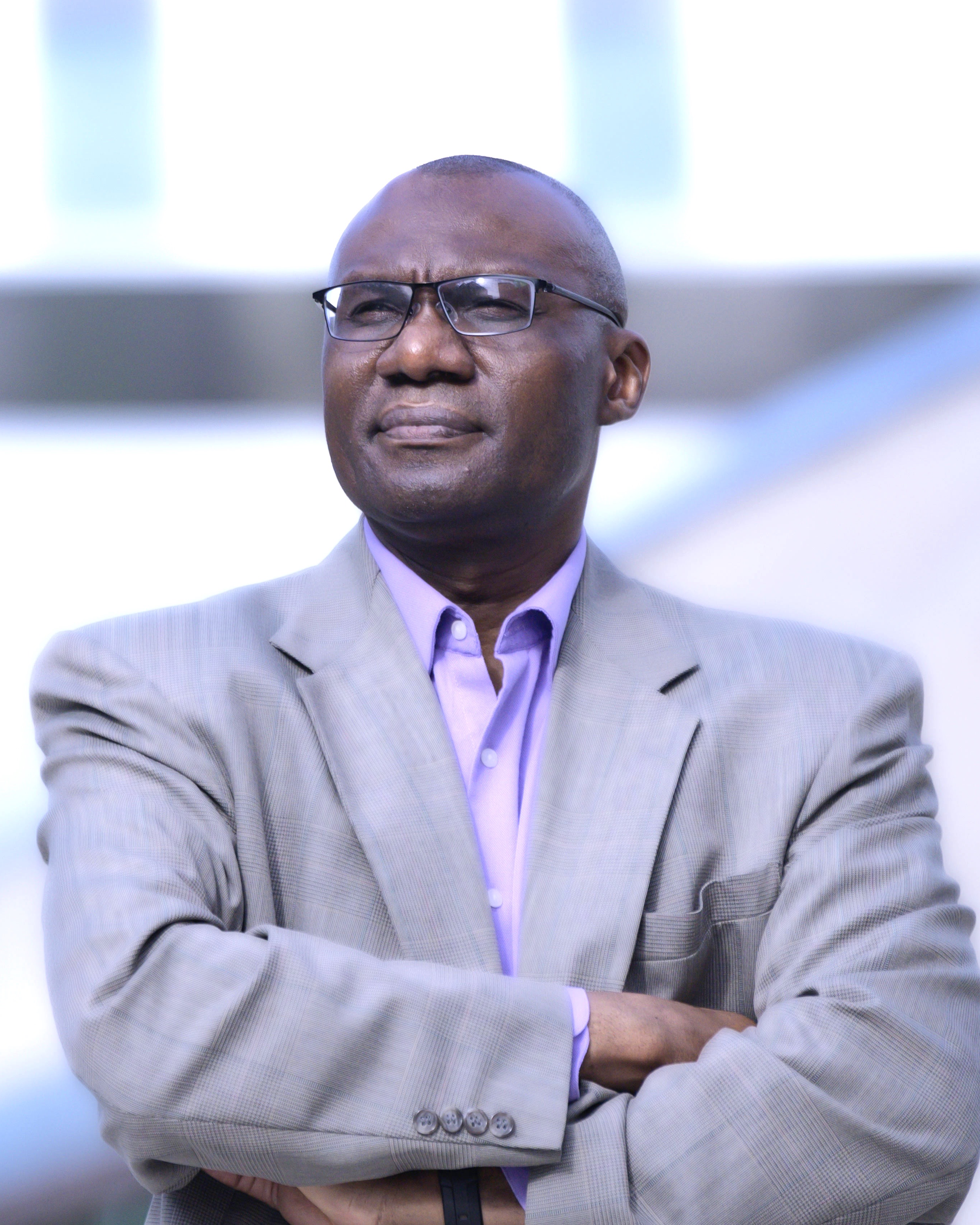 Wisdom Tettey
Vice-President, University of Toronto; Principal of University of Toronto Scarborough
Wisdom Tettey
Vice-President, University of Toronto; Principal of University of Toronto Scarborough
Wisdom Tettey is vice-president of the University of Toronto and principal of the University of Toronto Scarborough, as well as a professor of political science and development studies. His research interests include media, politics, and civic engagement in Africa; transnational citizenship and the African diaspora; political economy of globalization and information technology in Africa; African higher education and the knowledge society. Prior to joining the University of Toronto in 2018, he was Dean of the Irving K. Barber School of Arts and Sciences at the Okanagan Campus of the University of British Columbia. Professor Tettey also served four years as Dean of the Faculty of Creative and Critical Studies at UBC Okanagan and two years as Interim Dean of the Faculty of Communication and Culture at the University of Calgary. He began his academic career at Queen's University. Professor Tettey was born in Ghana, and as an undergraduate student at the University of Ghana studying political science and Russian, Professor Tettey spent his third year in Moscow. Soon after completing graduate work in communication studies at the University of Ghana, he came to Canada as an international student to pursue a master's degree in political science at the University of British Columbia (UBC). He holds a PhD in political studies from Queen's University. Professor Tettey has served as a consultant/advisor to various international organizations, including the World Bank, the UNDP, the Africa Capacity Building Foundation, and the International Association of Universities. He is an elected Fellow of the Ghana Academy of Arts and Sciences.
Tim Hockey
Board Chair, CivicAction Leadership Foundation – Past-President & CEO, TD Ameritrade Corporation
Tim Hockey
Board Chair, CivicAction Leadership Foundation – Past-President & CEO, TD Ameritrade Corporation
Tim Hockey is a financial services veteran with more than 36 years experience in banking and wealth management in both Canada and the United States. He is known for his passion for technology and enhancing the client experience. Tim stepped down as President and CEO of TD Ameritrade, in November of 2019, upon the announcement of the intended sale of the firm to Charles Schwab Corporation. TD Ameritrade was a Fortune 500 NASDAQ listed company with a $1.4 trillion in Client Assets, a $28B USD market capitalization, 10,000 Associates, and $6B USD revenue. Hockey joined TD Ameritrade in January 2016 from TD Bank Group, where he most recently served as Group Head, Canadian Banking and Wealth Management, and as President and CEO of TD Canada Trust. His primary responsibilities covered a portfolio of global businesses totaling nearly CDN $13 billion in annual revenue and included global direct investing, advisory and Canadian asset management businesses, as well as leadership of Canadian personal banking, business banking and auto finance. Over his 32-year career with TD, he held senior positions in a variety of areas including mutual funds, retail distribution, information technology, small business banking, credit cards and personal lending. Hockey holds an MBA and PhD (Honoris Causa) from the University of Western Ontario, and sits on the Advisory Board of the Richard Ivey School of Business. He serves on the Board of Maple Leaf Foods, and is the Chair of the Board of the CivicAction Leadership Foundation. He served on the Board of Directors for the SickKids Foundation, successfully leading the hospital's campaign to build the world's leading children's health Research and Learning facility. He previously served as Chair of the Canadian Banker's Association. He is also a past winner of Canada's Top 40 Under 40, and served on the organization' selection committee. Tim is proud of winning "Humor Me", a charitable stand-up comedy event established to find Canada's funniest CEO! An avid cyclist, world traveler and philanthropist, Tim spends his time in Toronto, Greenville SC, and aboard "The World". Hockey can be followed on Twitter at @TimHockey.