Who We Are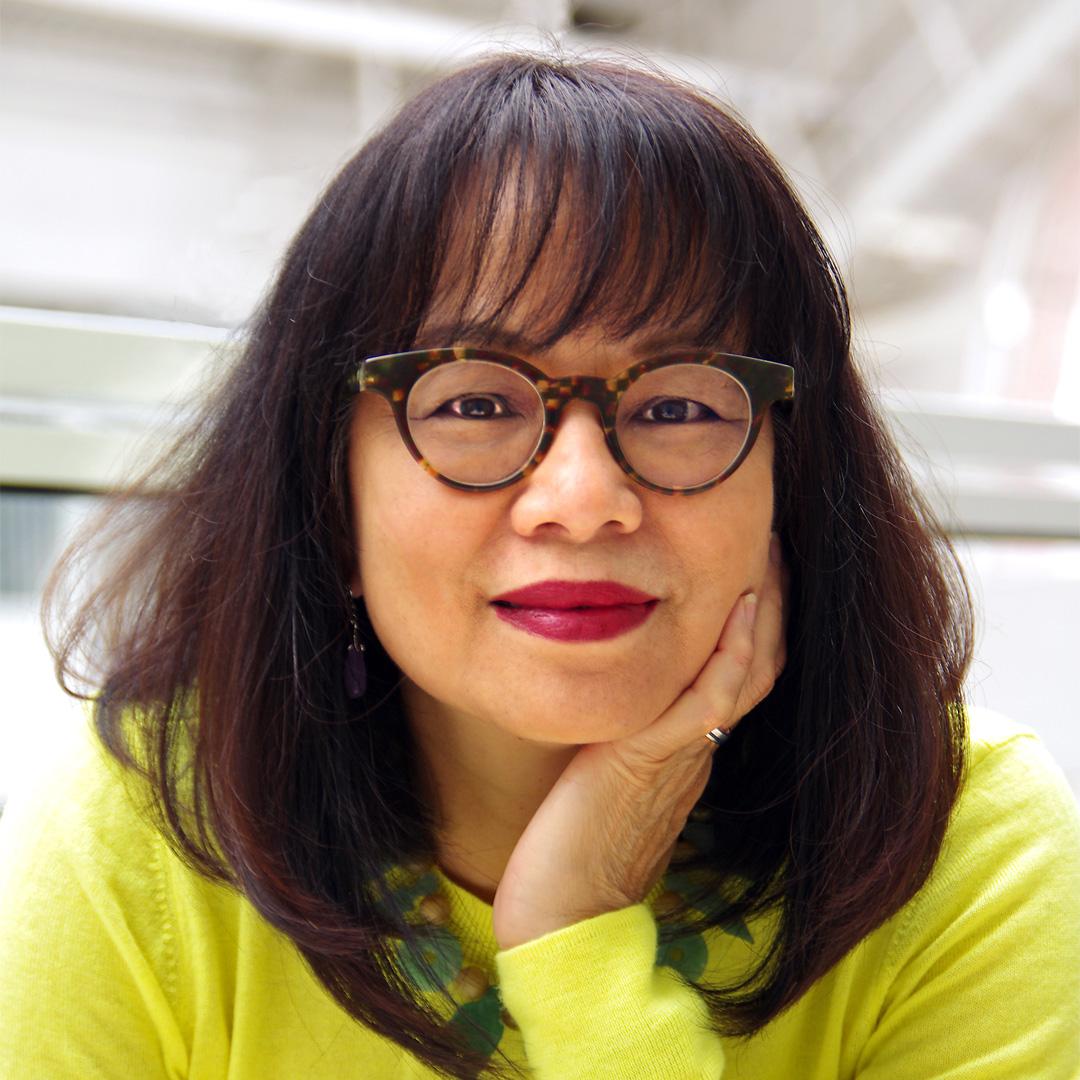 Leslie Woo
Chief Executive Officer
Leslie Woo
Chief Executive Officer
Leslie Woo is a respected leader with over 25 years of experience building sustainable communities and shaping urban development in Canadas fastest-growing urban region, greater Toronto. Leslie assumed the role of CEO at CivicAction in September 2020. CivicAction is a premier civic engagement organization that convenes established and rising leaders from all sectors, backgrounds and experiences, CivicAction catalyzes actions and impactful solutions to address pressing challenges in the Greater Toronto and Hamilton Area and beyond. Before joining CivicAction, Leslie was at Metrolinx for over a decade including her time as Metrolinx Chief Planning and Development Officer. Leslie is a tri-sector athlete with experience in the public, private and not-for-profit sectors as well as her experience as a planner, architect and community activator. An accomplished leader, Leslie was named One of Canada's Top 100 Most Powerful Women in 2017 by WXN, Spacing Torontos Transit Changemaker in 2016 and Canadas Womens Infrastructure Networks 2015 Outstanding Leader. Founder of shebuildscities.org, Leslie uses her voice and platform to amplify and celebrate other women city builders.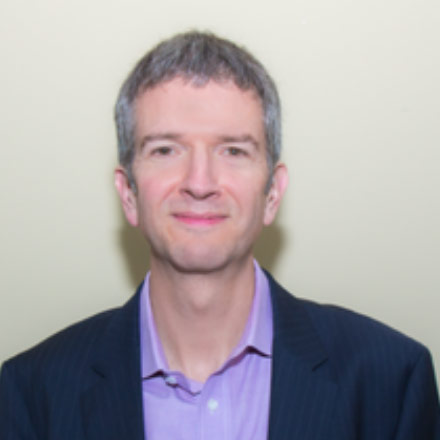 Chris Adams
Chief Financial Officer
Chris Adams
Chief Financial Officer
Chris runs an accounting firm based out of MARS that serves primarily start-up technology companies along with other Toronto-based non-profit organizations. He has served as CivicActions CFO since 2009 supporting the CivicAction Board of Directors and Finance Committee. Chris lives in Etobicoke with his family and enjoys commuting by bicycle along the waterfront in the warmer months.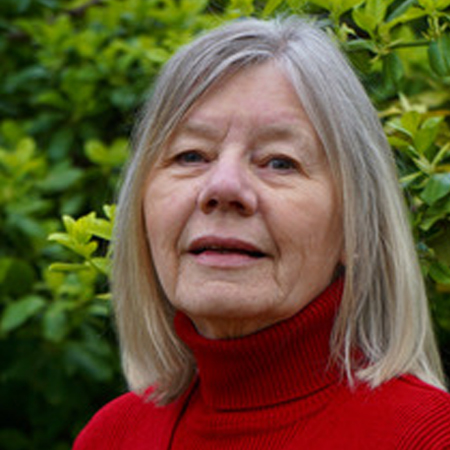 Fran Agnew
Director of Transition
Fran Agnew
Director of Transition
Fran joins CivicAction to provide support to the Senior Management Team during the transition of the Development Team. Fran has developed and engaged networks of valuable contacts in the fields of local, regional and provincial government, post-secondary education, and healthcare. She brings to her role a friendly but determined approach to getting things done.
Fran has been a steady hand in managing business operations, including staffing, budgeting and stakeholder management at Hamilton Health Sciences (HHS), Mohawk College, Metrolinx, the City of Burlington and as a Manager and Executive Director at several non-profit service organizations. Fran is no stranger to working in high pressure environments evidenced by her recent work at the HHS Pandemic Secretariat.
In addition to these management assignments, Fran has experience in leading successful fundraising campaigns, including development donor materials, special events, sponsorship programs, training volunteer fundraisers, and proposals for government and foundation grants. Of these many campaigns, Fran is most proud of the work and support of an entire community to establish The Carpenter Hospice in Burlington, Ontario.
Fran is the proud owner of Huck, a friendly and active Border Collie and tries her best to keep up to him as they attend Agility Training classes each week.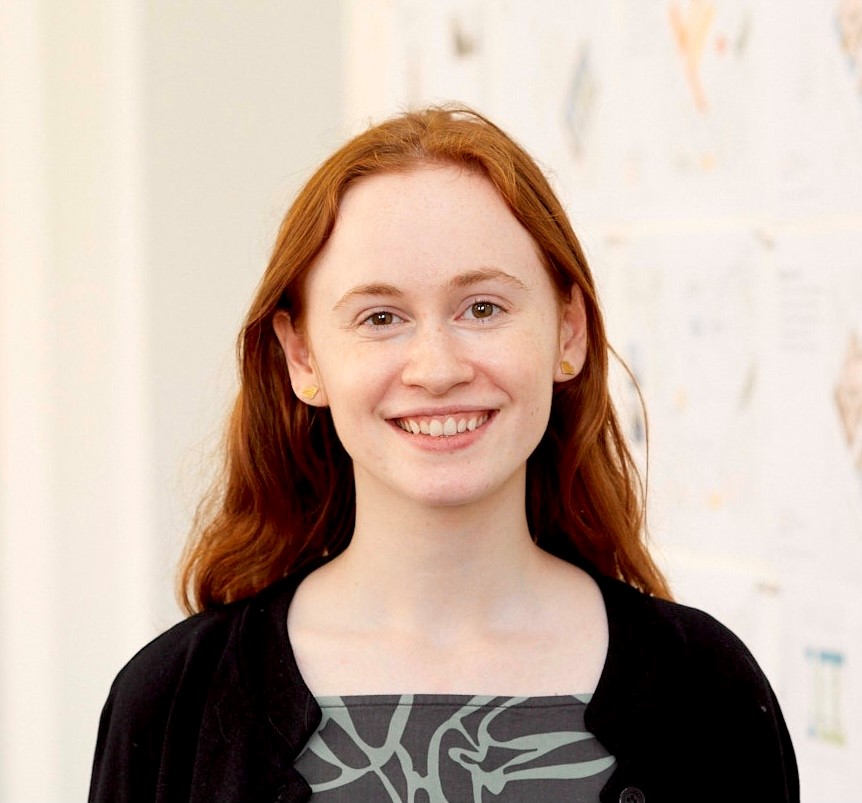 Madeline Barnes Planer
Project Officer
Madeline Barnes Planer
Project Officer
Madeline joined CivicAction as a Project Officer in Spring 2021. She is an architecture graduate from Cardiff University in Wales, whose background is in community engagement, social housing and sustainable development. She is passionate about utilizing meaningful civic engagement to elevate the voices of those with lived experience of their cities in decision making processes. Before joining CivicAction, Madeline worked as an architectural designer at Studio AC in Toronto and Mae Architects in London, UK. At Mae, she developed a passion for planning and facilitating community engagement events, while working concurrently on the design side of large-scale social housing projects. Through her work as a Team Lead at Pivot 2020 and as co-curator of Constructing Ambiguity, a collaborative research project with the Irish Architecture Foundation, she gained experience facilitating dialogue and conducting community-based research. Madeline is interested in design thinking within the non-profit sector and loves to bring a creative lens to her work.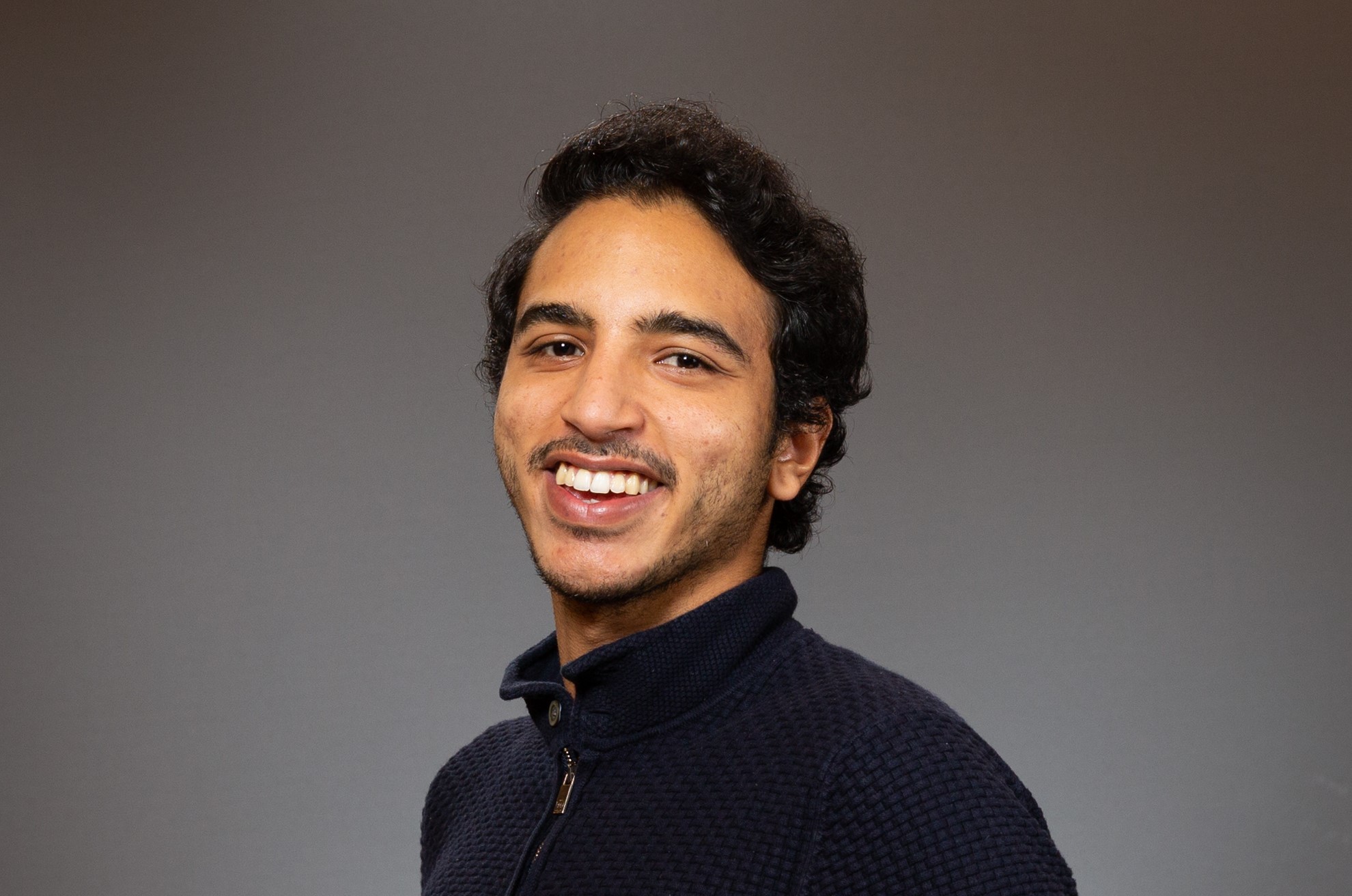 Salah Bazina
Project Officer
Salah Bazina
Project Officer
Salah Bazina joins the CivicAction family as a Project Officer. He is a political science graduate from the University of Toronto with 4+ years of experience in the public and private sectors. Prior to joining CivicAction, Salah worked as a Research & Strategy Specialist at Deloitte's Future of Canada Centre. He developed research and thought leadership pieces, led the design of Deloitte's 2020 Youth Symposium, and supported senior executives in sharing their perspectives on the future of Canada. Salah is passionate about the future of work and artificial intelligence, with a specific focus on their effects on Canadian society. In his free time, he is reading books, trying out new cuisines, or going on adventures on his bike. Salah also loves attending live concerts and scoping out new music to listen to while working!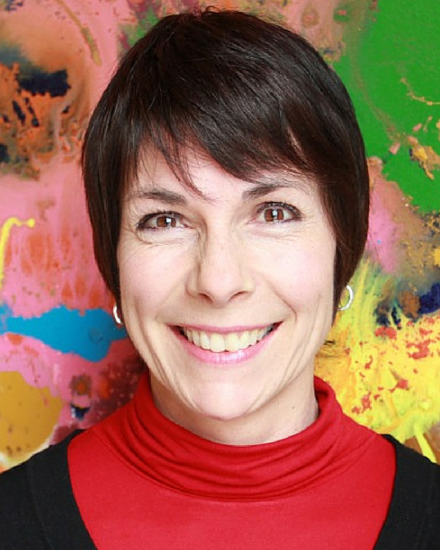 Leslie Domenico
Program Director
Leslie Domenico
Program Director
Leslie is a program director with an extensive track record of delivering best-in-class programs for private sector and non-profit organizations. Since joining the organization Leslie has helped drive action on a number of social and environmental challenges in the region including reducing carbon emissions, supporting workplace mental health, and enabling workplaces to be more inclusive. Her career has included senior marketing and communications roles managing a variety of gold-standard programs for national and international clients. She has also contributed extensively to the success of several environmental non-profits organizations in the region. Leslie holds a Bachelor of Commerce (Honours) and is a certified Project Management Professional (PMP).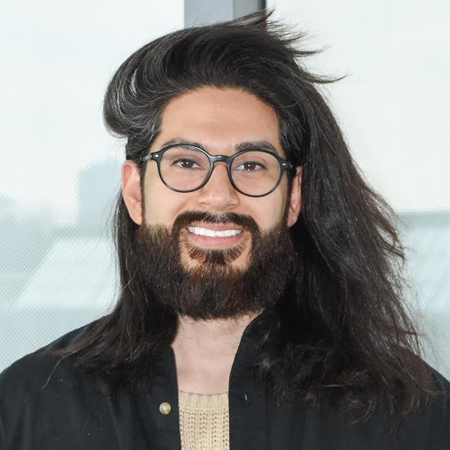 Camilo Garay
Senior Manager, Development
Camilo Garay
Senior Manager, Development
Camilo Garay is a respected leader with over 5 years of experience in the not-for-profit sector and a relentless commitment to capacity building within diverse communities. Camilo is joining us from Visions of Science Network for Learning, where he served as the Director of Partnerships and Collaborations and was an instrumental member to their growth and success. Camilo finds great joy in building long-lasting partnerships, collaborating with multisectoral stakeholders, and developing creative solutions to community engagement that cultivate social and economic well being across the Greater Toronto Area.
As Camilo's passion for civic engagement continues to grow, he has been fortunate enough to be elected to the Board of Governors at Ryerson University, elected as the Chair of the Toronto Community Housing Corporation Partnership Advisory Committee, selected as a member of FoodShare's Advisory Committee, and selected as a 2020 CivicAction DiverseCity Fellow.
Camilo sees himself as a lifelong learner, disruptor, community-builder, and is passionate about building a vibrant, agile, and inventive Canada.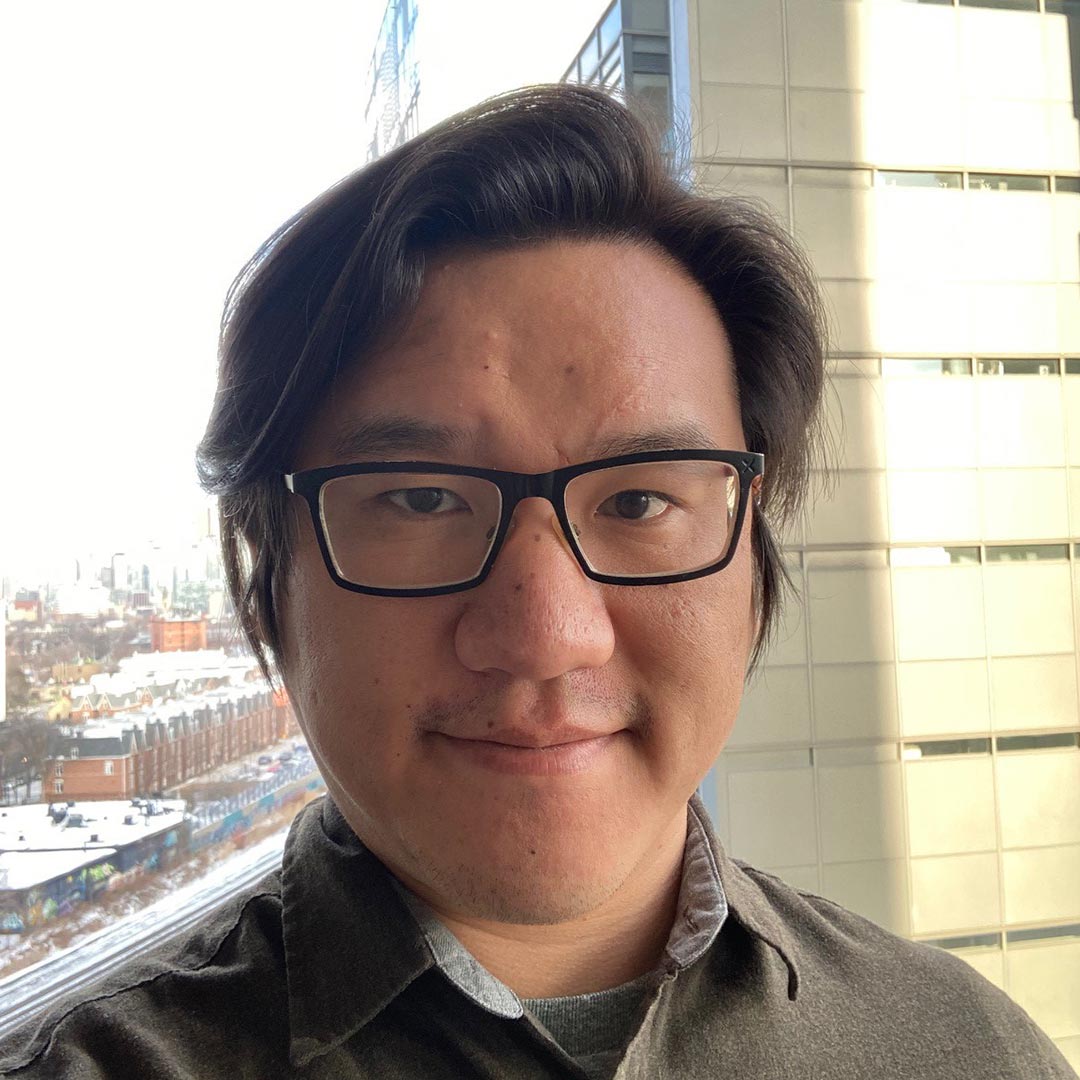 Brian Joe
Executive Assistant and Senior Advisor to the CEO
Brian Joe
Executive Assistant and Senior Advisor to the CEO
Brian Joe is the Executive Assistant and Senior Advisor to the CEO at CivicAction, and comes to with a background in community-based programming, organizing, and post-secondary education. His passion for sharing ideas, creating space, and building connection in urban environments lead him to earning both a Master of Information, focused on public libraries and critical information studies, and a Master of Museum Studies. He has worked on arts-based city-building projects, including local oral history projects, artist talks, and public art projects. Prior to joining CivicAction, Brian was a Graduate Program Coordinator at OCAD University for the Strategic Foresight and Innovation and Design for Health masters programs. He will draw on his experience in bringing people together under common interests and goals, and help make things happen. Brian is also a pop-culture junkie, and he is ready and willing to discuss the finer points of many made-up universes, including Star Trek, Star Wars, and the Marvel Cinematic Universe.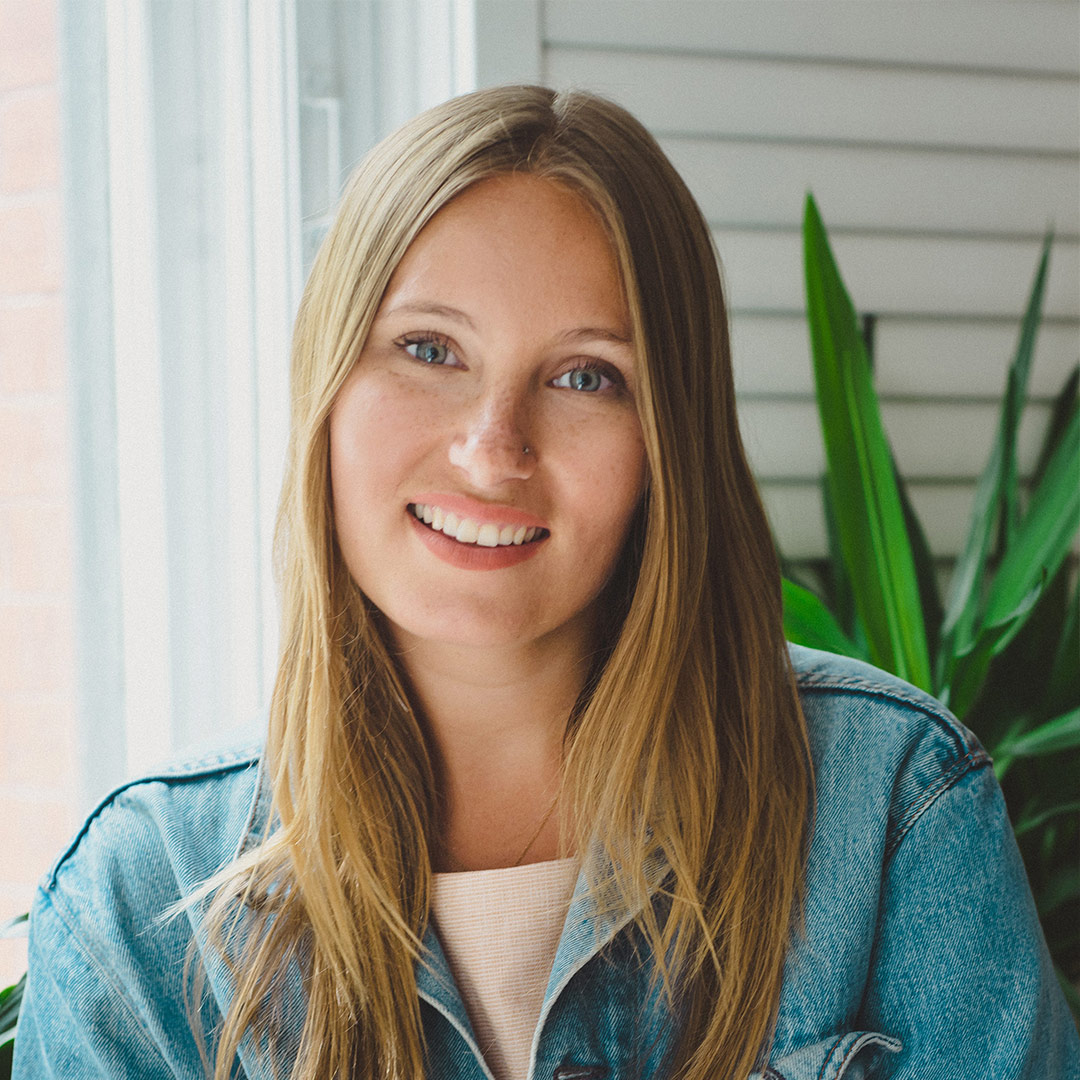 Rebecca Klaassen
Program Manager, Emerging Leaders Network
Rebecca Klaassen
Program Manager, Emerging Leaders Network
Rebecca is passionate about supporting young people to become more civically engaged, connected to their communities, and equipped to take action on issues they care about. As the Program Manager of the Emerging Leaders Network, she works alongside the ELN Executive Committee to connect, develop and activate over 2800 rising leaders from across the GTHA. Prior to joining CivicAction, Rebecca coordinated the Toronto RISE project for Apathy is Boring, where she supported youth in becoming more civically and democratically engaged, and was a co-facilitator for Amplify, a transatlantic youth dialogue. Previously, she facilitated programming in Uganda, Costa Rica and Fiji as a Program Director for Insight Global Education. Since completing her Bachelor of International Development and Globalization at the University of Ottawa, Rebecca has been interested in exploring how young people can engage with global issues in ethical, meaningful and impactful ways. She is a passionate public speaker, an avid reader, and a yoga teacher in training.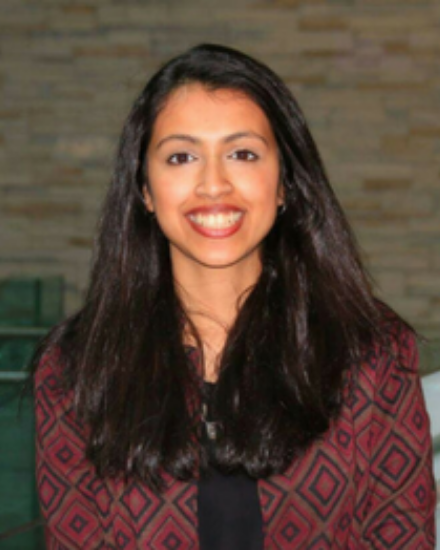 Mariyam Lightwala
Operations and Development Officer
Mariyam Lightwala
Operations and Development Officer
Mariyam Lightwala is CivicActions Operations and Development Officer. She works closely with our Director of Partnerships and Development to assist in fundraising as well as handling office administration tasks. Beyond that, she supports other staff members with events or special projects. She completed an undergraduate degree at the University of Toronto followed by a Masters at McMaster University, where she focused on learning about healthcare management in a global health setting. During this time, she discovered her passion for equitable healthcare and diversity and inclusion. Mariyam has always offered her free time to groups she is passionate about and has volunteered as an executive member for UofT's Muslims Students Association, mentored for the First Year Learning Community, contributed to Friends of MSF at McMaster, and was a counsellor for the Naseeha Muslim Youth Helpline. When she is not at CivicAction or volunteering in her community, Mariyam spends her time consulting on research projects. An outdoor enthusiast, Mariyam loves her time in nature either hiking or canoeing.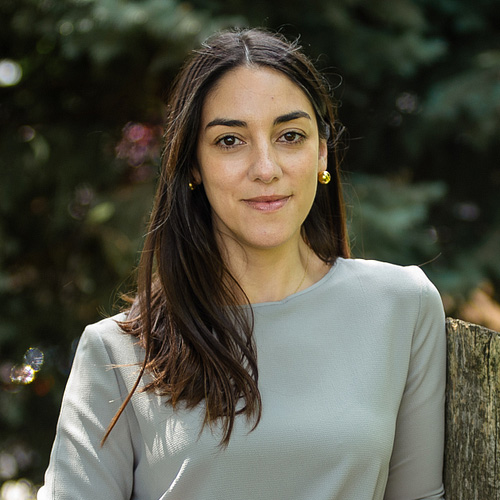 Joanna Rodrigues
Project Manager
Joanna Rodrigues
Project Manager
Joanna Rodrigues joined CivicAction as a Project Manager in Summer 2021. She is an Equity Studies graduate from the University of Toronto. She has over 10 years of experience in project management, communications, and stakeholder management in a diversity of settings.
Prior to joining CivicAction, Joanna worked in the private sector on large-scale international projects. She has played integral roles in building companies from the ground up, including a successful public listing on the TSX, and securing over $30 million in private placements. Joanna completed the Certified Professional in Investor Relations (CPIR) program at Ivey Business School, a multidisciplinary certification program that includes capital markets, corporate governance, securities law, finance, and communications. Having spent the past few years in the private sector, Joanna is happy to be a part of CivicAction, and to work on issues that closely mirror her personal values.
In her free time, Joanna loves devouring novels, discovering new restaurants, and chasing after her two kids.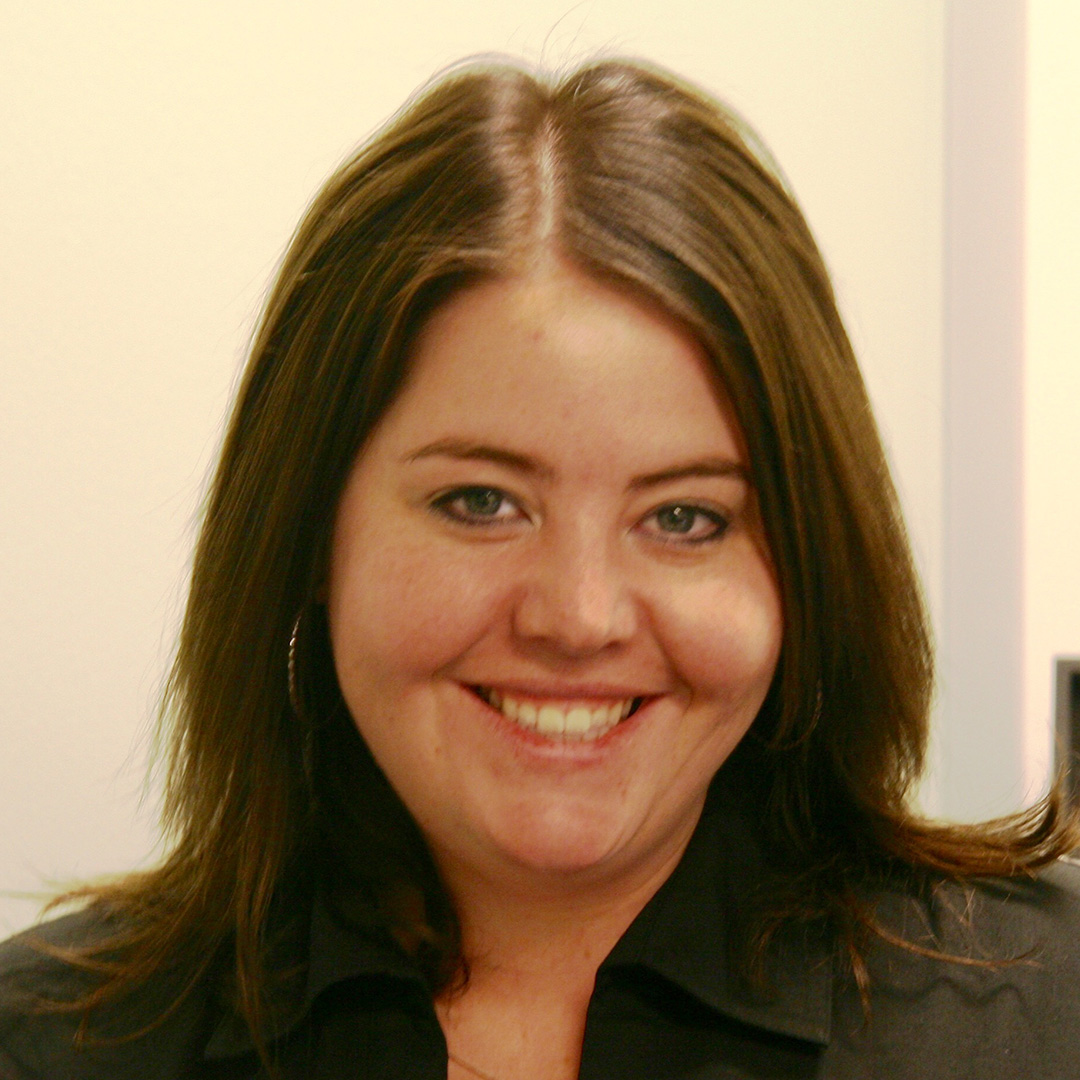 Jodie Rawn
Vice President – Activation
Jodie Rawn
Vice President – Activation
A member of the CivicAction team since March 2015, Jodie is an executive member of the CivicAction and the CivicAction Leadership Foundation leadership team. She leads all aspects of program development and advancement and is responsible for multi-year and long-range planning, outcome analytics and participant experience. Prior to this, Jodie led the launch of the CivicAction Leadership Foundation in 2016 and was responsible for the delivery of programming within the Foundation with a focus on identifying and preparing next-gen leaders.
Prior to CivicAction, Jodie held progressively senior roles with the Ontario government in key areas including marketing/communications, issues management, strategy, organizational transformation and leadership development. A graduate of Wilfrid Laurier University, she has completed certificate programs at both the Rotman & Schulich Schools of Business and is a past graduate of the Ontario government's Leadership Development Program.
In 2019, she was recognized with a Star Metroland Media Urban Hero Award in the Social Issues category and, in 2020, co-founded the Hayden's Hope Foundation to raise awareness of childhood cancer and support pediatric oncology families in southwestern Ontario.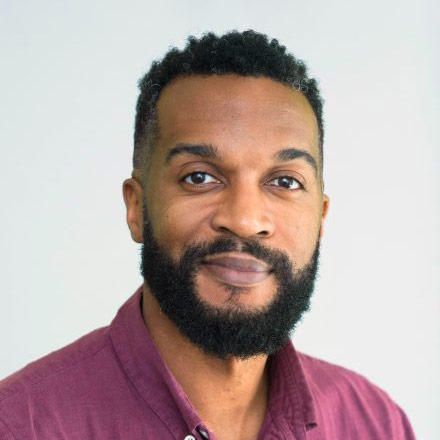 Greg Sam
Program Manager, DiverseCity Fellows
Greg Sam
Program Manager, DiverseCity Fellows
Greg is an inclusive leader in community development with over 10 years of non-profit experience in the GTHA. As CivicActions DiverseCity Fellows Program Manager, Greg currently spends his time building a dynamic and engaging environment for civic-minded peers to increase their leadership capacity while diversifying their personal and professional networks. Before joining CivicAction, Greg was a Projects Lead at Ophea where he worked with health and physical education champions, public health professionals, and government ministries to develop programs and resources for Ontario educators focused on healthy eating, mental health, and physical activity. A trained teacher and expert facilitator, Greg finds great joy in managing relationships, designing programs, and developing key strategies. He exercises these skills by working as a consultant with Hart Houses Integrated Learning and Community Engagement department while acting as a Senior Advisor to their Recreational Athletics and Wellness Committee. Greg earned an honours degree in Leisure and Recreational Studies at the University of Ottawa, a Bachelor of Education at York University, and a certificate in Project Management at the University of Toronto. If you are in Toronto and would like to find Greg, simply head to your nearest basketball court and there is a good chance he will be there playing hoops with the best of them.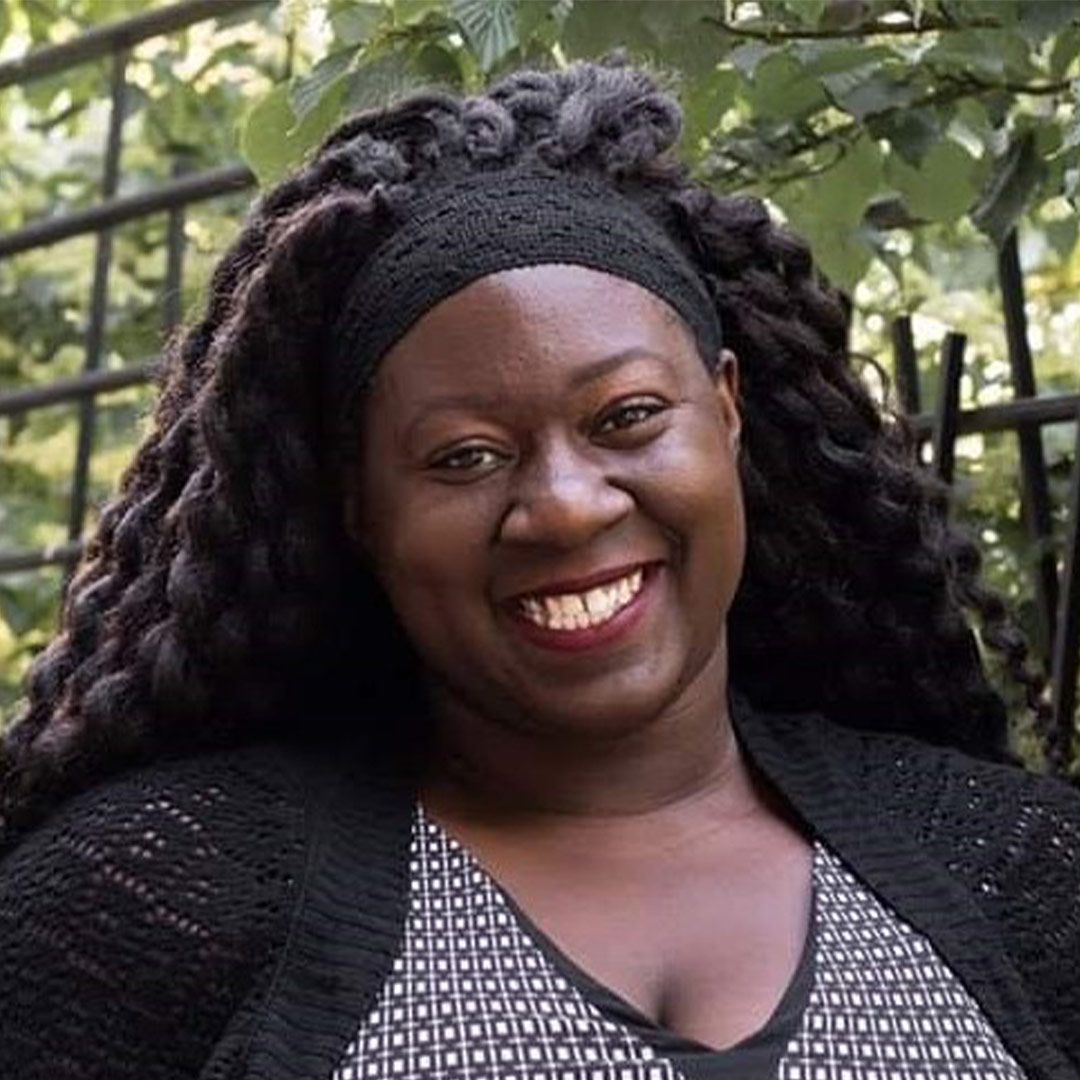 Simone Samuels
Director, Inclusion
Simone Samuels
Director, Inclusion
Simone Samuels joins Civic Action as the inaugural Director of Inclusion. She brings with her almost a decade of experience working with youth and marginalized communities. Before joining Civic Action, Simone was the Director of Outreach at the Ontario Justice Education Network a non-profit that delivers public legal education to vulnerable young people. Simone worked as a Human Resources Advisor in Employment Equity, Diversity and Inclusion at the Department of Innovation, Science and Economic Development Canada, as well as a Wellness Advisor with responsibilities in mental health at the Department of Justice Canada. She was an articling student in the Legal Excellence Program at the Department of Justice Canada. She has also worked at Legal Aid Ontario, the Ontario Black History Society and the Centre for Research Action on Race Relations in Montreal, Canada. She was also Councillor Pam McConnells protegee in the Toronto Regional Champion Campaign. Fluently bilingual in English and French, Simone is an alumna of York University, Glendon Campus and the Faculty of Law at McGill University. She is a recipient of a Harry Jerome Award, an African Canadian Achievement Award and a YWCA Montreal Young Woman of Distinction Award.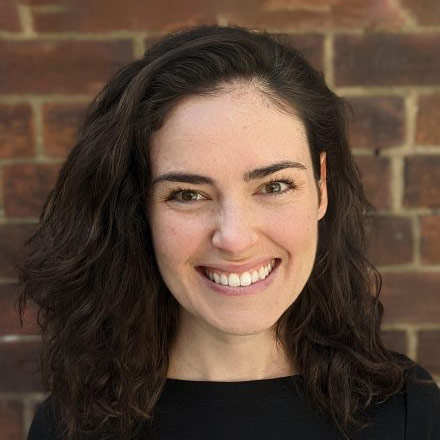 Laurel Sallie
Director of Communications
Laurel Sallie
Director of Communications
Laurel believes in the power of empathetic storytelling, and that progress happens when a person feels seen and heard. As the Communications and Marketing Manager, Laurel helps to grow CivicAction's profile through creative storytelling, media opportunities, and digital campaigns. From the federal government to non-profits, Laurel brings nearly 10 years of communications experience, focusing mainly on ways to build brands, engage stakeholders, leverage media, and find new ways to communicate about the people behind the programs. Laurel earned her Bachelor of Journalism at Carleton University and her Master of Science in Public Relations and Corporate Communications at New York University.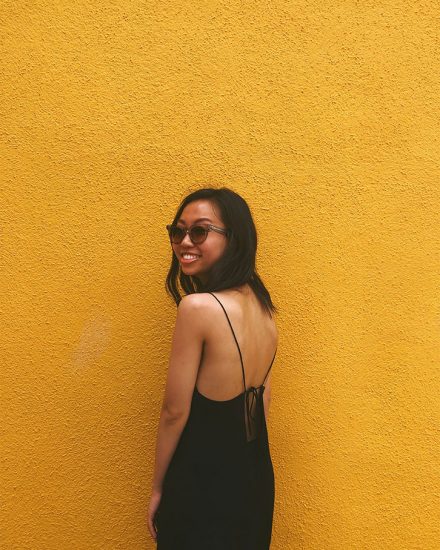 Quan Tran
Design and Digital Lead
Quan Tran
Design and Digital Lead
Quan Tran is the Digital and Design Lead at CivicAction.
She is passionate about bringing ideas to life and creating change through design. Prior to joining CivicAction, she worked with TEDxToronto, the Barbra Schlifer Commemorative Clinic and Real Madrid Foundation.
Fun fact: she can type 92 words per minute.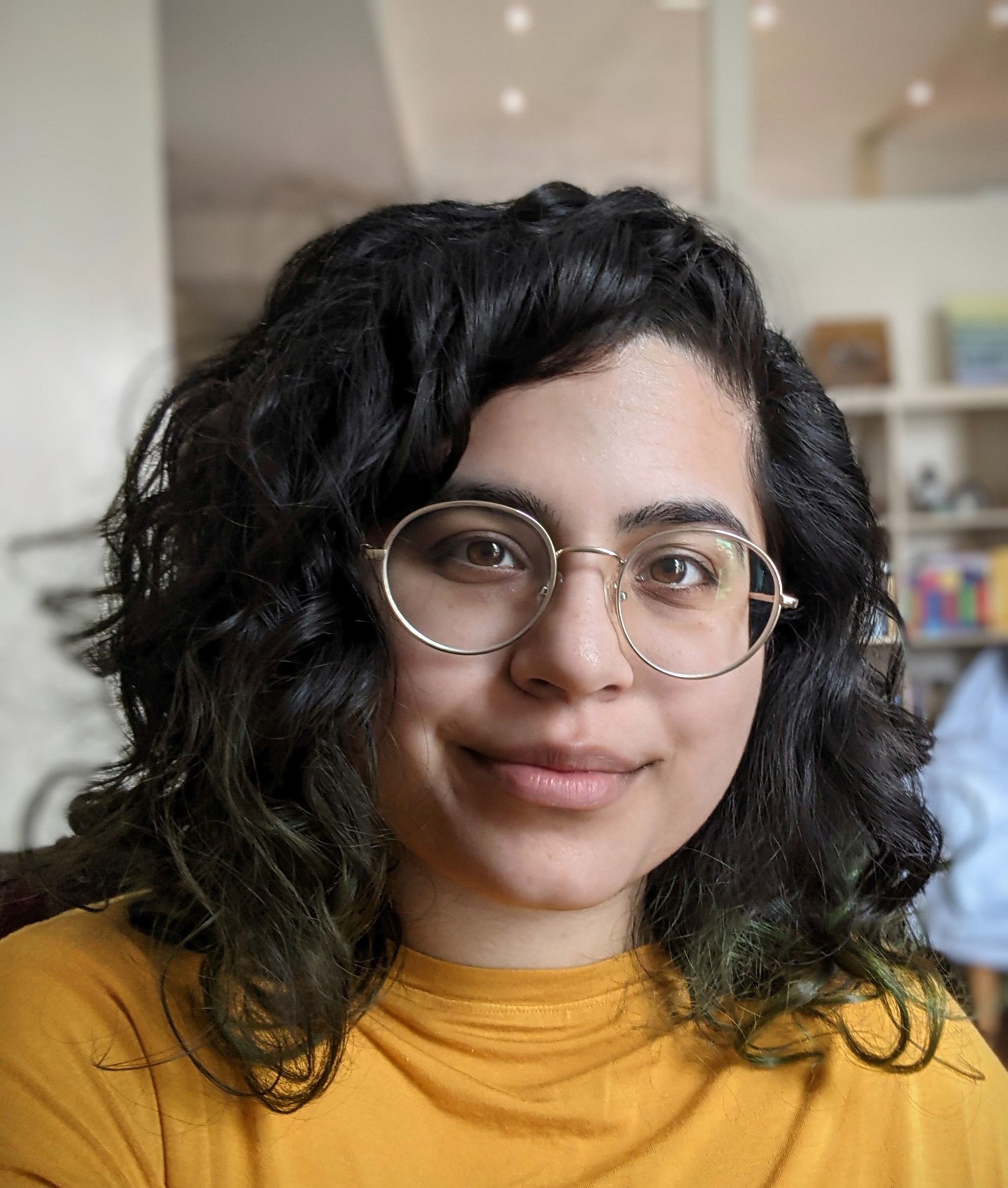 Aman Vellani
Project Officer
Aman Vellani
Project Officer
Aman is joining CivicAction as a Project Officer. She holds a business degree from the Ivey Business School with a Certificate in Sustainability and brings her passion for the arts, culture, and community.
Prior to joining CivicAction, Aman worked at the Aga Khan Museum for 6 years in a dynamic role supporting public programming & visitor-facing operations. She managed both the contracting and ticketing administration for the Museum's programs and was an important collaborator across departments internally, and with community partners, artists, performers, and presenters externally. She also played a hand in developing and implementing several institutional policies, procedures & best practices over the years.
Aman loves live music and finds joy in creative and crafty pursuits – most recently, tie-dying with dyes made from food scraps. She spends her free time reading email newsletters, perfecting her favourite recipes, and keeping up with the latest developments in sustainable fashion.