Who We Are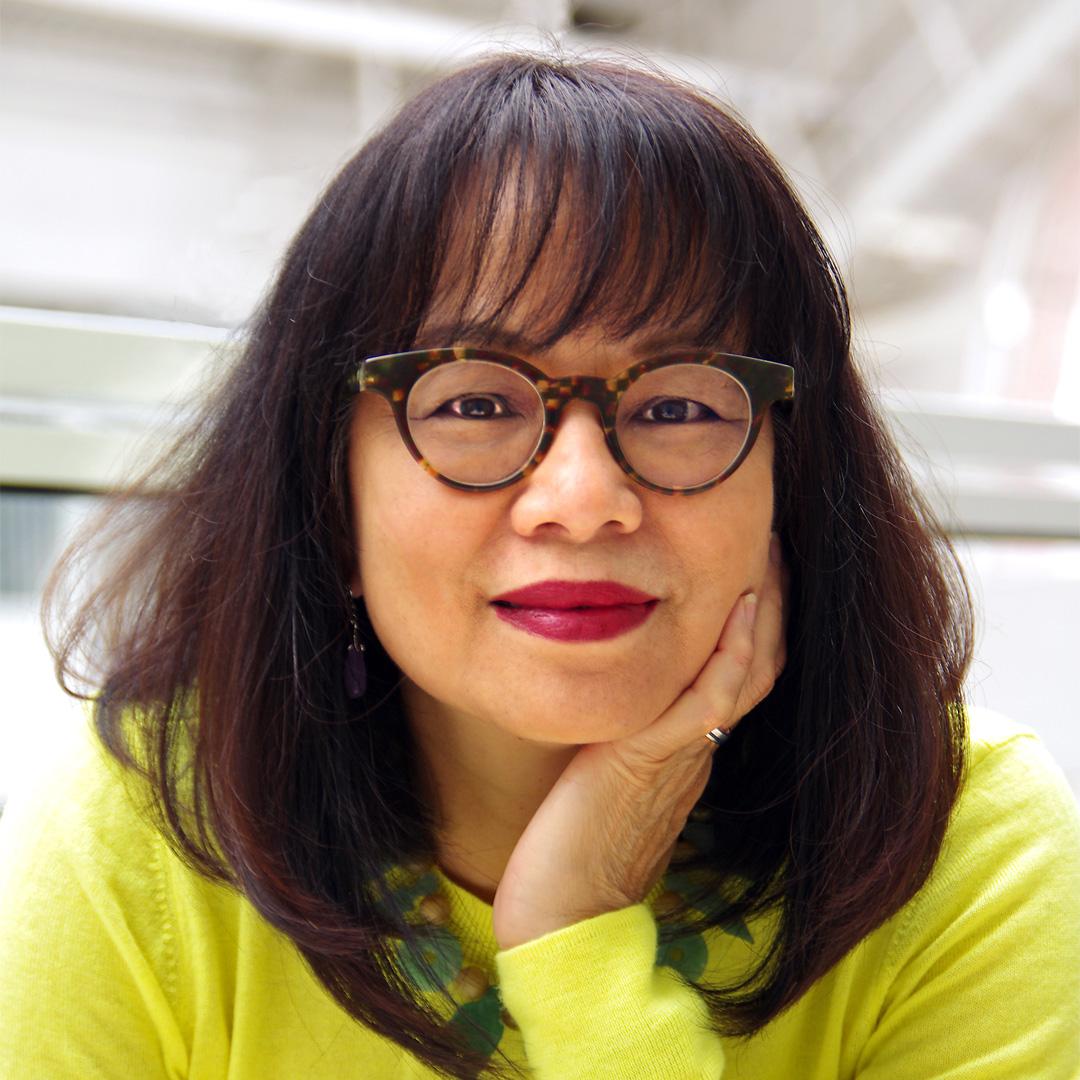 Leslie Woo
Chief Executive Officer
Leslie Woo
Chief Executive Officer
Leslie Woo is a respected leader with over 25 years of experience building sustainable communities and shaping urban development in Canadas fastest-growing urban region, greater Toronto. Leslie assumed the role of CEO at CivicAction in September 2020. CivicAction is a premier civic engagement organization that convenes established and rising leaders from all sectors, backgrounds and experiences, CivicAction catalyzes actions and impactful solutions to address pressing challenges in the Greater Toronto and Hamilton Area and beyond. Before joining CivicAction, Leslie was at Metrolinx for over a decade including her time as Metrolinx Chief Planning and Development Officer. Leslie is a tri-sector athlete with experience in the public, private and not-for-profit sectors as well as her experience as a planner, architect and community activator. An accomplished leader, Leslie was named One of Canada's Top 100 Most Powerful Women in 2017 by WXN, Spacing Torontos Transit Changemaker in 2016 and Canadas Womens Infrastructure Networks 2015 Outstanding Leader. Founder of shebuildscities.org, Leslie uses her voice and platform to amplify and celebrate other women city builders.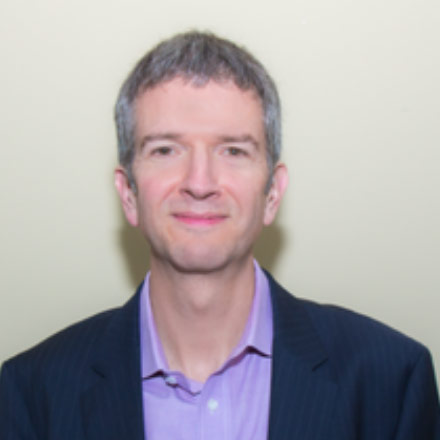 Chris Adams
Chief Financial Officer
Chris Adams
Chief Financial Officer
Chris runs an accounting firm based out of MARS that serves primarily start-up technology companies along with other Toronto-based non-profit organizations. He has served as CivicActions CFO since 2009 supporting the CivicAction Board of Directors and Finance Committee. Chris lives in Etobicoke with his family and enjoys commuting by bicycle along the waterfront in the warmer months.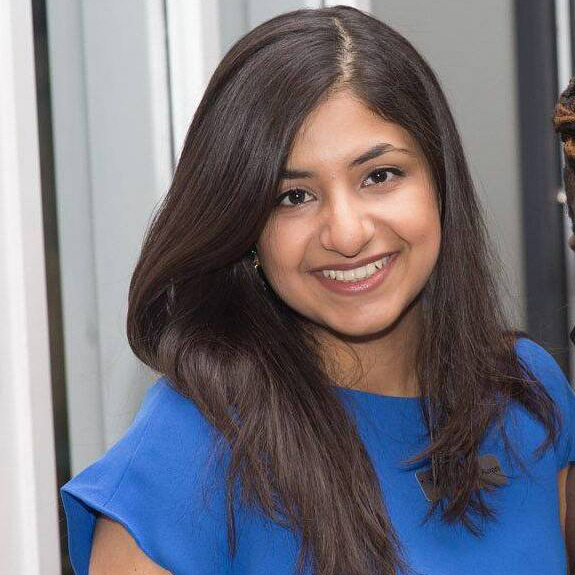 Hamna Awan
Manager of Communications and Marketing
Hamna Awan
Manager of Communications and Marketing
Hamna is a skilled storyteller who believes in the power of inclusive writing and its ability to elevate people. As the Manager of Communications and Marketing at CivicAction, she produces engaging content to connect with stakeholders and works to grow the CivicAction brand into a household name across the GTHA. Hamna brings over 6 years of communications experience primarily in the not-for-profit sector with a focus on public relations, developing campaigns that move people to action, and bringing innovative communications practices to life. Hamna holds a Bachelor of Arts in English from the University of Toronto and when she is not at her desk, she can be found practicing her backhand at the tennis court or sharing her life on Instagram.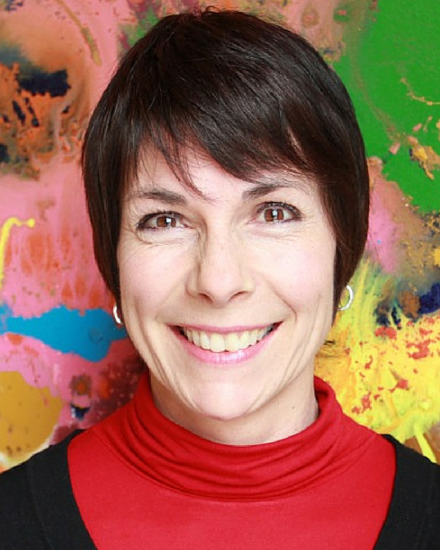 Leslie Domenico
Program Director
Leslie Domenico
Program Director
Leslie is a program director with an extensive track record of delivering best-in-class programs for private sector and non-profit organizations. Since joining the organization Leslie has helped drive action on a number of social and environmental challenges in the region including reducing carbon emissions, supporting workplace mental health, and enabling workplaces to be more inclusive. Her career has included senior marketing and communications roles managing a variety of gold-standard programs for national and international clients. She has also contributed extensively to the success of several environmental non-profits organizations in the region. Leslie holds a Bachelor of Commerce (Honours) and is a certified Project Management Professional (PMP).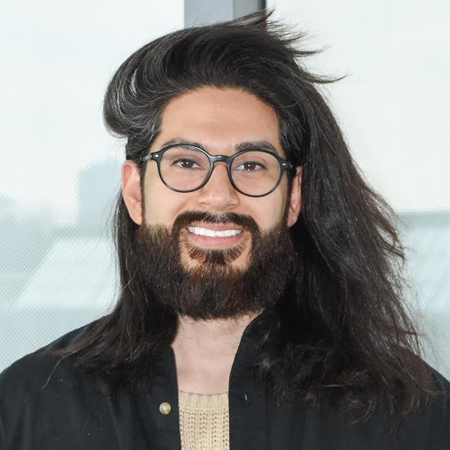 Camilo Garay
Director, Partnerships & Development
Camilo Garay
Director, Partnerships & Development
Camilo Garay is a respected leader with over 5 years of experience in the not-for-profit sector and a relentless commitment to capacity building within diverse communities. Camilo is joining us from Visions of Science Network for Learning, where he served as the Director of Partnerships and Collaborations and was an instrumental member to their growth and success. Camilo finds great joy in building long-lasting partnerships, collaborating with multisectoral stakeholders, and developing creative solutions to community engagement that cultivate social and economic well being across the Greater Toronto Area.
As Camilo's passion for civic engagement continues to grow, he has been fortunate enough to be elected to the Board of Governors at Ryerson University, elected as the Chair of the Toronto Community Housing Corporation Partnership Advisory Committee, selected as a member of FoodShare's Advisory Committee, and selected as a 2020 CivicAction DiverseCity Fellow.
Camilo sees himself as a lifelong learner, disruptor, community-builder, and is passionate about building a vibrant, agile, and inventive Canada.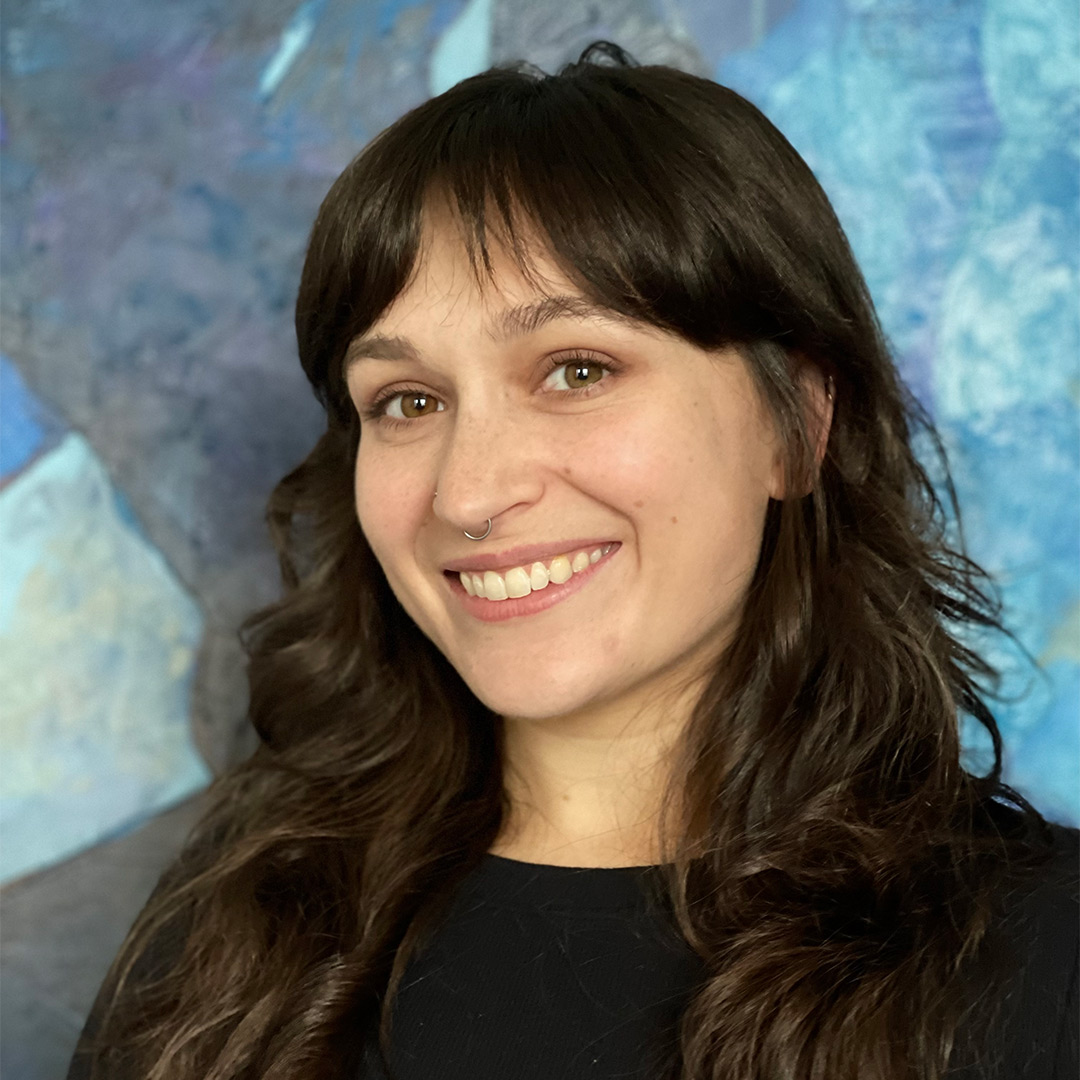 Emma Hosein
Program Manager, DiverseCity Fellows
Emma Hosein
Program Manager, DiverseCity Fellows
Emma (she/her) has more than six years of experience in the non-profit sector, in those years she worked on various projects striving to build community strength by facilitating access to resources, knowledge, and networks in the Greater Toronto/Hamilton Area. Joining the team early in 2022, Emma's work at CivicAction contributes to her long time interest in working toward cultivating meaningful equity in urban spaces.
Emma holds an MSc in Gender, Development, and Globalization from the London School of Economics and Political Science where her research looked at the ways in which public policy measures impact women's economic empowerment in unplanned urban settlements. Before that she completed her Honours BA from Victoria College at the University of Toronto. In addition to her degrees Emma has earned certificates in Public Policy Analysis and Modern Diplomacy from the London School of Economics and the United Nations University Institute on Comparative Regional Integration Studies, respectively.
When she's not at work you can find Emma out for a run, searching for the best gluten free food in town, or helicopter parenting her two cats.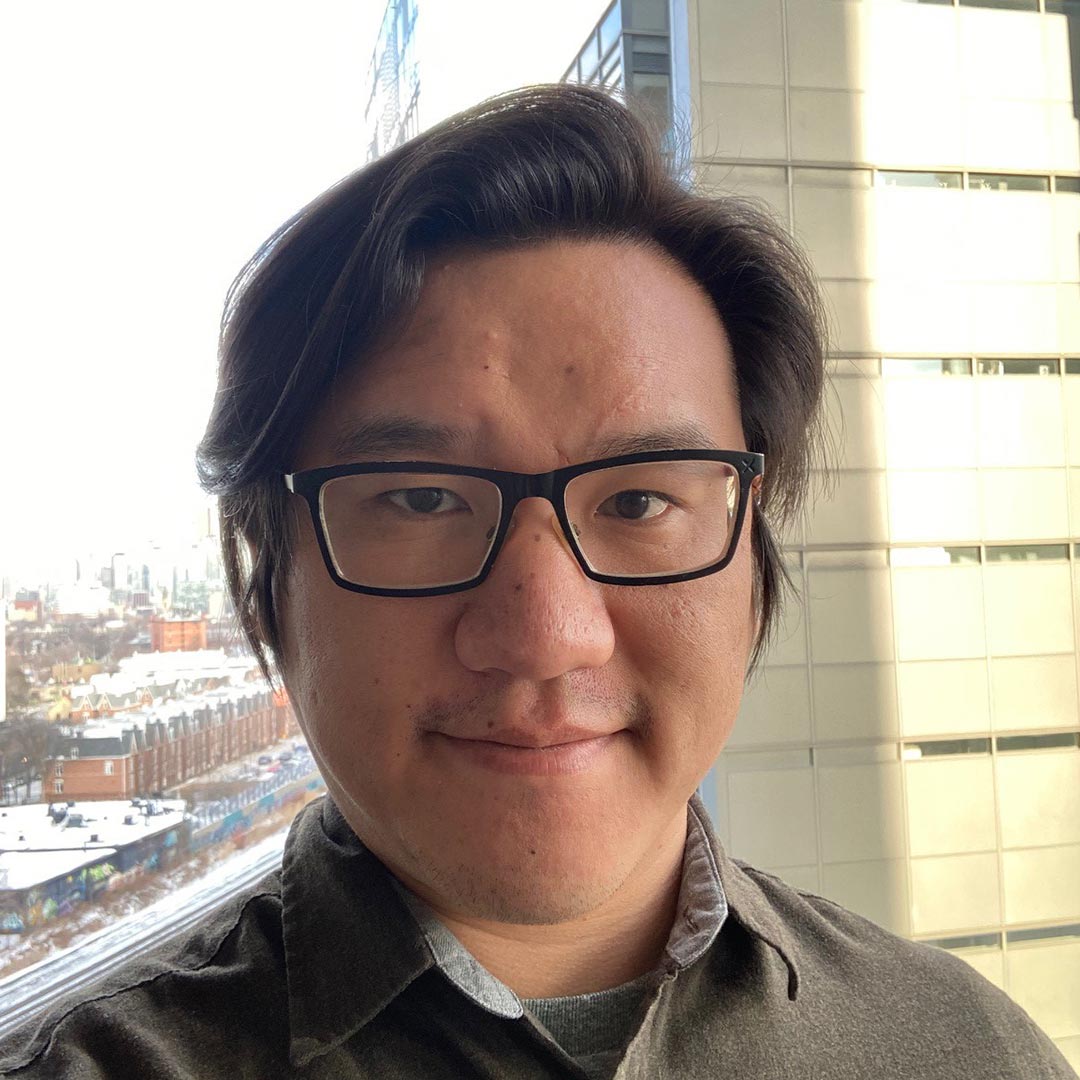 Brian Joe
Project Manager
Brian Joe
Project Manager
Brian Joe is a Project Manager at CivicAction and comes to the organization with a background in community-based programming, organizing, and post-secondary education. His passion for sharing ideas, creating space, and building connections in urban environments lead him to earn both a Master of Information, focused on public libraries and critical information studies, and a Master of Museum Studies. He has worked on arts-based city-building projects, including local oral history projects, artist talks, and public art projects. Prior to joining CivicAction, Brian was a Graduate Program Coordinator at OCAD University for the Strategic Foresight and Innovation and Design for Health masters programs. He will draw on his experience in bringing people together under common interests and goals, and help make things happen. Brian is also a pop-culture junkie, and he is ready and willing to discuss the finer points of many made-up universes, including Star Trek, Star Wars, and the Marvel Cinematic Universe.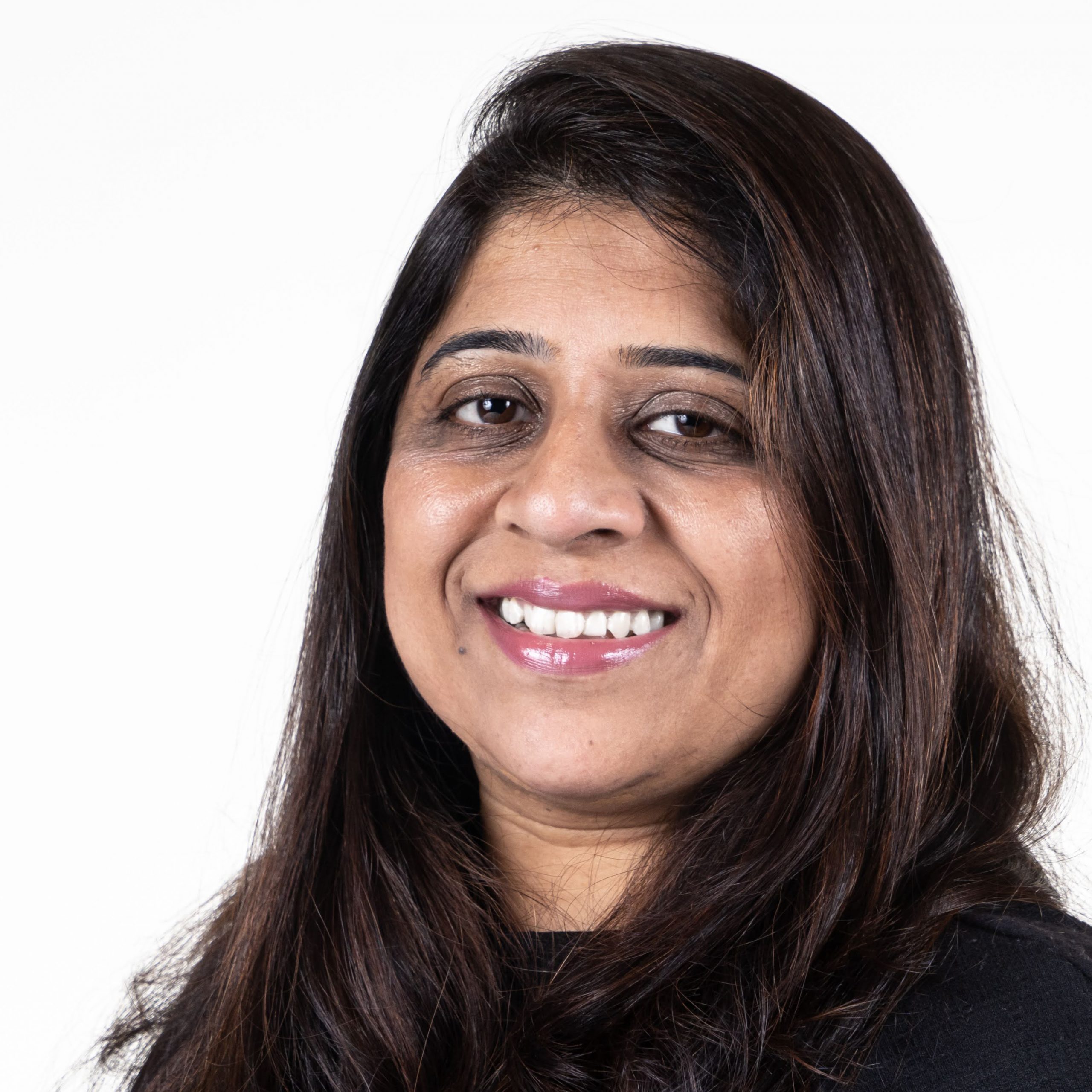 Nargis Khurram
Project Officer
Nargis Khurram
Project Officer
Nargis Khurram has expansive experience in stakeholder relations, project management, and communication. She has coordinated efforts between all levels of government. Formerly, she was the community engagement coordinator for the Member of Parliament for Markham-Thornhill, as well as an MPP liaison for the Ministry of Advanced Education and Skills Development. She has also produced documentaries covering subjects like bonded labour and interactive theatre.
Nargis is interested in the intersection of politics and communication, as these are the building blocks of creating inclusive and diverse communities. She holds an M.A. in Mass Communications from the University of Karachi in Pakistan. Additionally, she has a Post Graduate Certificate in Government Relations from Seneca College and a Certificate in Project Management from Toronto Metropolitan University.
The value statement that she lives by is "Be kind to yourself and others."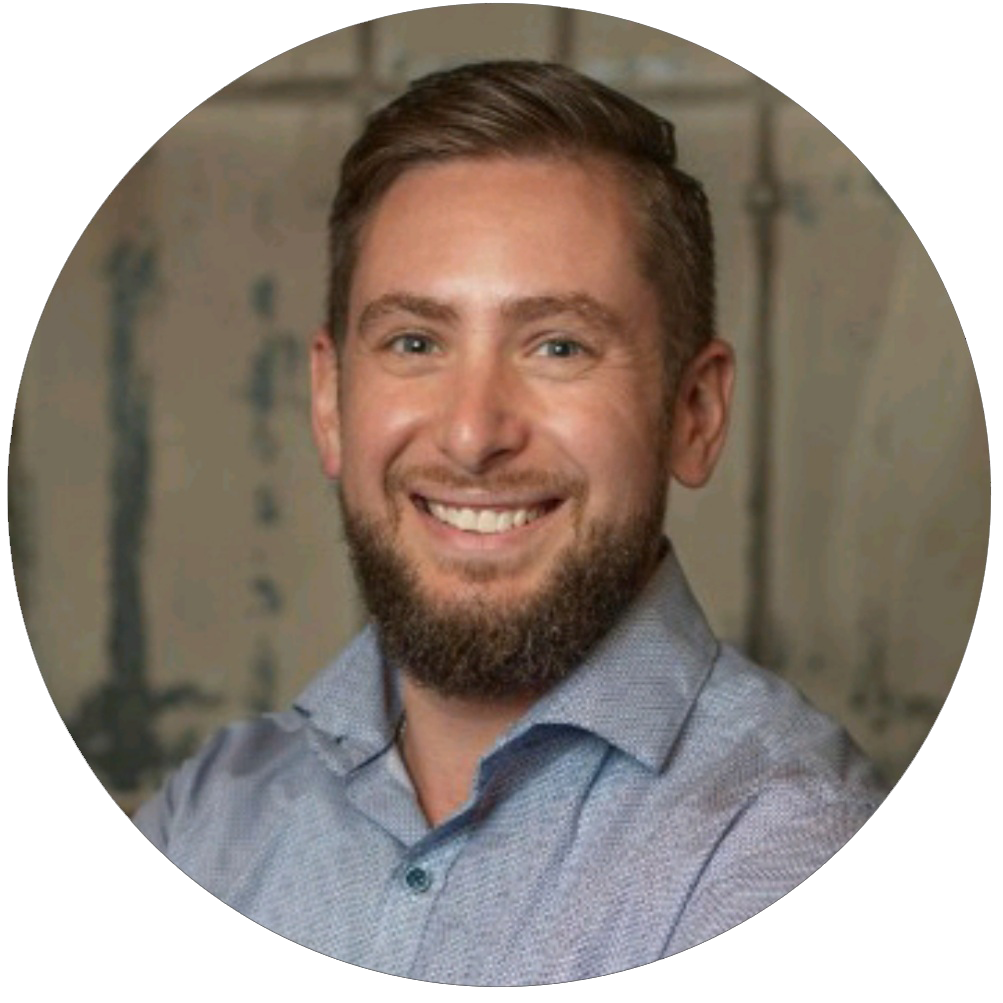 Daniel Lynn
Senior Director, Operations
Daniel Lynn
Senior Director, Operations
Danny leads the overall Operations of both CivicAction and the Leadership Foundation. With over 20 years experience in the private sector, he has held multiple operational roles managing diverse teams across North America. A firm believer in servant leadership, as well as continuous, iterative improvement, and operational excellence, with the goal of "always doing it better".
As a proud 2018/19 DiverseCity Fellow, Danny's passion for civic engagement and inclusive communities, along with his "need to solve problems", led him to join Team Action in January 2022.
Most days, you can find Danny on the Hamilton escarpment hiking the Bruce Trail with his dogs, or if the weather agrees, an open road on the motorcycle.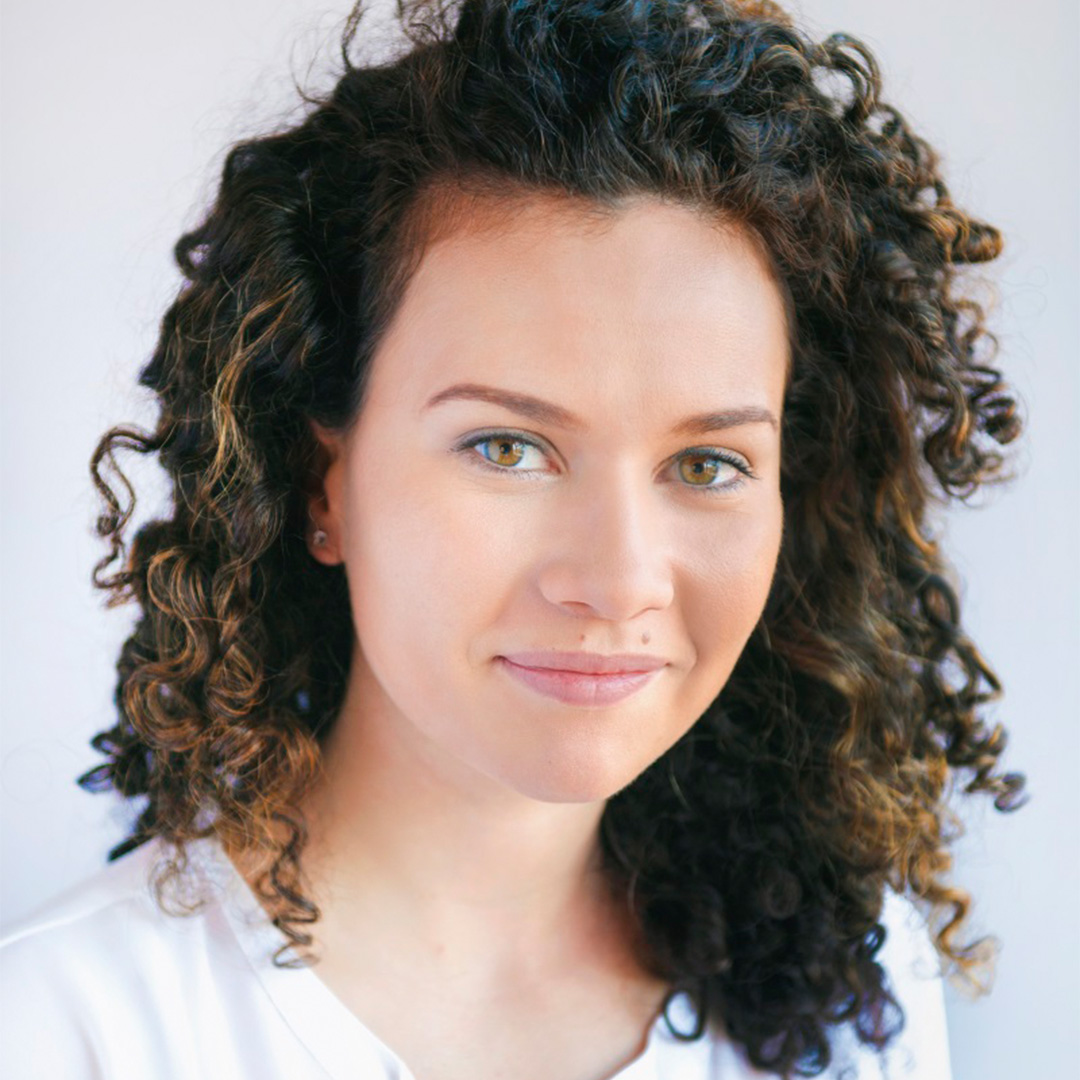 Yasmine Mohamed
Director – Activation
Yasmine Mohamed
Director – Activation
Yasmine Mohamed is a Director on CivicAction's Activation team, where she leads the design and implementation of new programming, while also managing projects related to scaling and evolving existing programs. Yasmine is an experienced program leader, joining CivicAction from the Institute for Canadian Citizenship, where she provided strategic and operational leadership in shaping digital civic engagement projects that supported tens of thousands of new Canadians across Canada. Prior to this, Yasmine was the Director, Canoo, where she led the design and execution of a national program connecting new Canadian citizens to more than 1,400 arts and culture spaces across the country, used by +70,0000 new citizens annually.
Yasmine currently sits on the City of Toronto's Programming Advisory Group for Inclusion, Diversity, Equity and Accessibility supporting the city's strategy for community engagement at Toronto's history museums, and in 2019 was named one of the Top 21 Young Impact Leaders in Canada by Future of Good. With an academic anchoring in environmental racism (including an MA in Geography and Environmental Studies) as well as a diploma in Refugee and Migration Studies and certifications in user experience project management, she is well equipped to do the important work of building more equitable and inclusive cities. Yasmine enjoys spending time with her nephew, Aydin, and looks forward to camping and portaging every summer in Algonquin Provincial Park.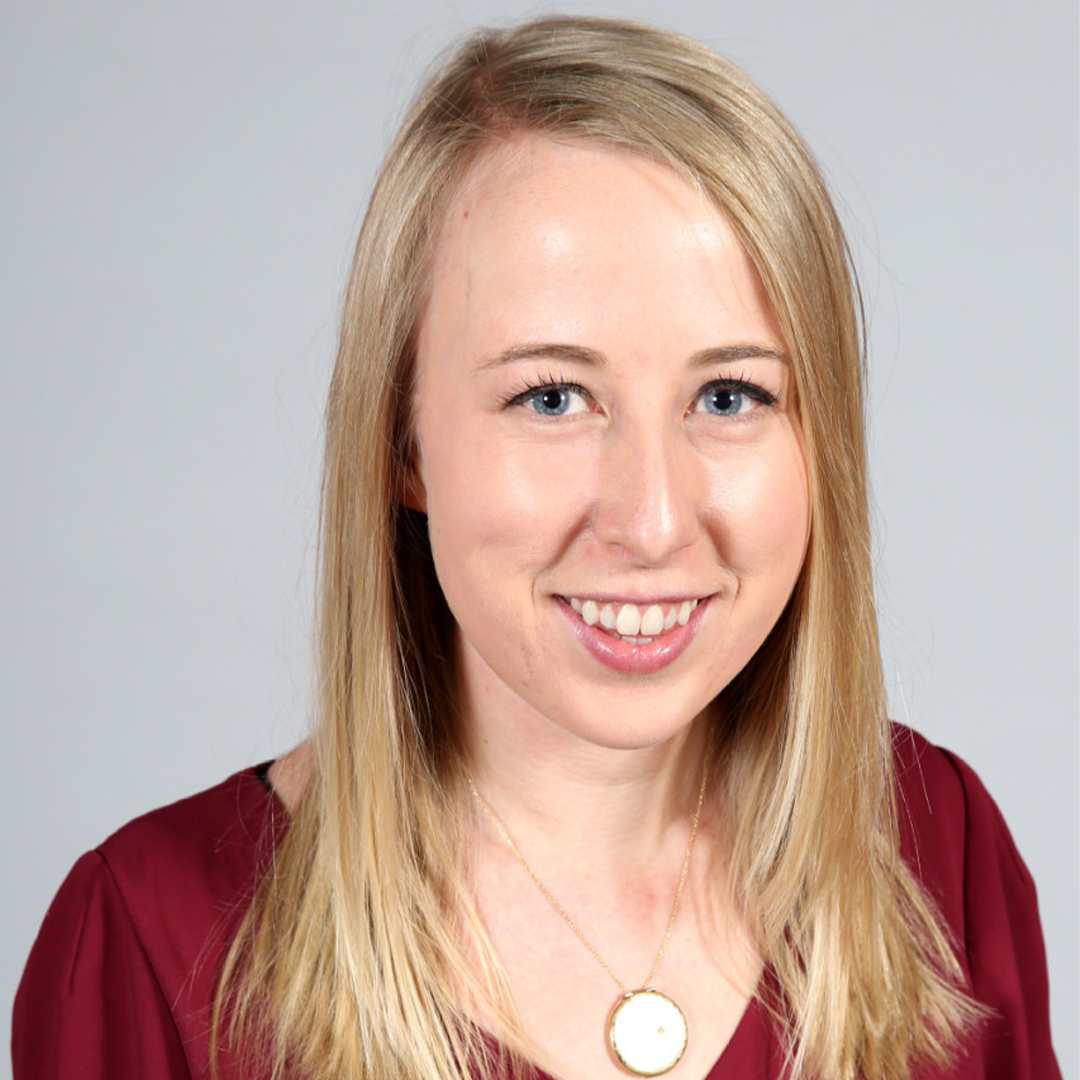 Stacey Murie
Event Manager
Stacey Murie
Event Manager
Stacey Murie is a Certified Fund Raising Executive (CFRE) with over 10 years of experience working in the non-profit sector. Stacey is joining CivicAction from Horizons for Youth, where she served as the Manager of Development & Communications and played a leading role in growing their fundraising revenue by 198% in four years. She is passionate about working with diverse stakeholders to build strong, equitable and vibrant communities.
Previously, Stacey completed a master's degree at the University of Toronto and her research analyzed the intersections between food insecurity, gender and race in Toronto. Stacey is excited to join CivicAction to help address the greatest challenges in the Greater Toronto and Hamilton Area and be part of innovative and meaningful change.
In her free time, Stacey enjoys hiking and biking, spending time with friends and family and discovering new recipes to bake.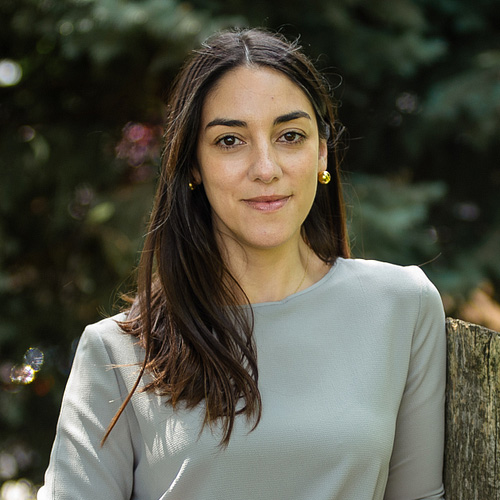 Joanna Rodrigues
Program Manager – BoardShift
Joanna Rodrigues
Program Manager – BoardShift
Joanna Rodrigues joined CivicAction as a Project Manager in Summer 2021. She is an Equity Studies graduate from the University of Toronto. She has over 10 years of experience in project management, communications, and stakeholder management in a diversity of settings.
Prior to joining CivicAction, Joanna worked in the private sector on large-scale international projects. She has played integral roles in building companies from the ground up, including a successful public listing on the TSX, and securing over $30 million in private placements. Joanna completed the Certified Professional in Investor Relations (CPIR) program at Ivey Business School, a multidisciplinary certification program that includes capital markets, corporate governance, securities law, finance, and communications. Having spent the past few years in the private sector, Joanna is happy to be a part of CivicAction, and to work on issues that closely mirror her personal values.
In her free time, Joanna loves devouring novels, discovering new restaurants, and chasing after her two kids.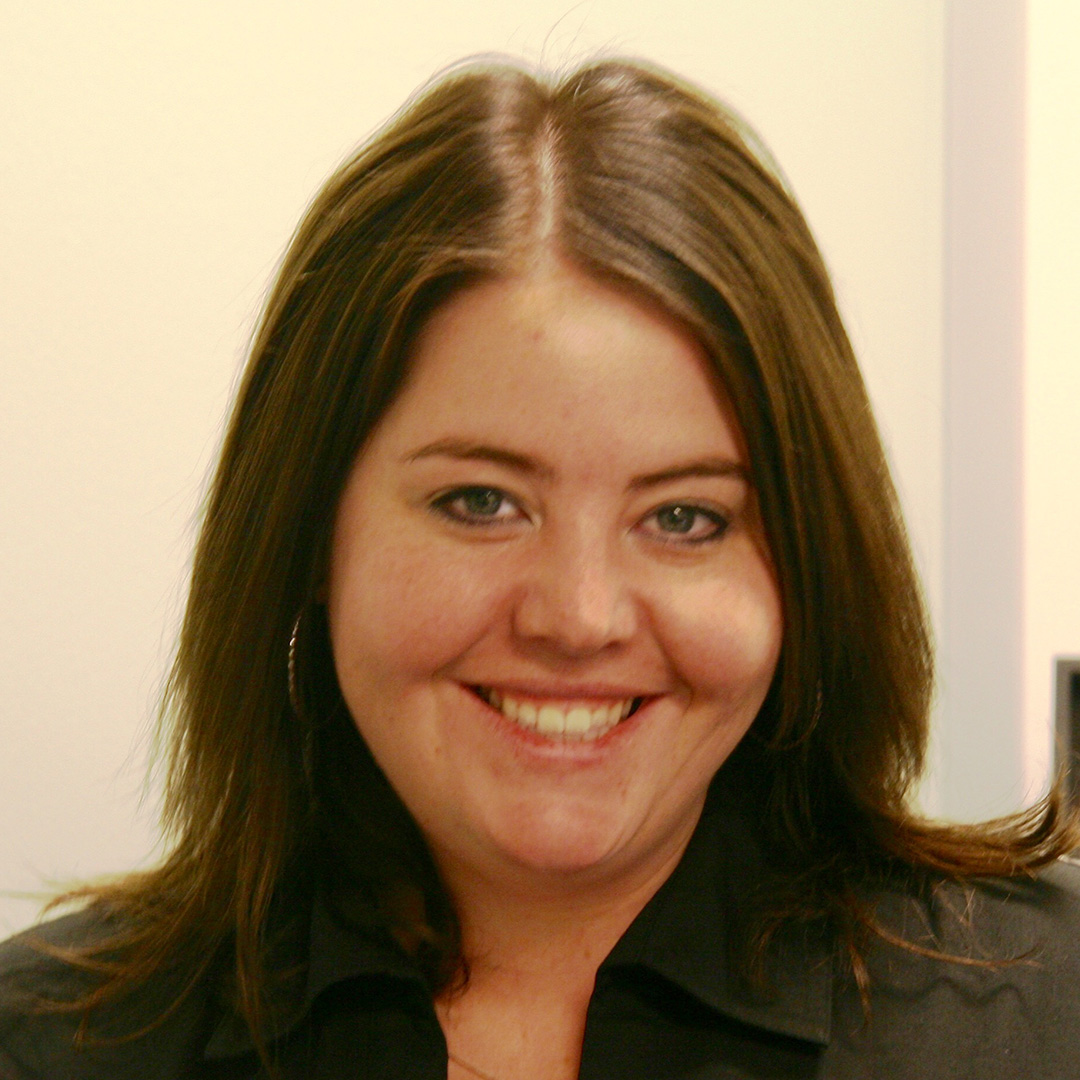 Jodie Rawn
Vice President – Activation
Jodie Rawn
Vice President – Activation
A member of the CivicAction team since March 2015, Jodie is an executive member of the CivicAction and the CivicAction Leadership Foundation leadership team. She leads all aspects of program development and advancement and is responsible for multi-year and long-range planning, outcome analytics and participant experience. Prior to this, Jodie led the launch of the CivicAction Leadership Foundation in 2016 and was responsible for the delivery of programming within the Foundation with a focus on identifying and preparing next-gen leaders.
Prior to CivicAction, Jodie held progressively senior roles with the Ontario government in key areas including marketing/communications, issues management, strategy, organizational transformation and leadership development. A graduate of Wilfrid Laurier University, she has completed certificate programs at both the Rotman & Schulich Schools of Business and is a past graduate of the Ontario government's Leadership Development Program.
In 2019, she was recognized with a Star Metroland Media Urban Hero Award in the Social Issues category and, in 2020, co-founded the Hayden's Hope Foundation to raise awareness of childhood cancer and support pediatric oncology families in southwestern Ontario.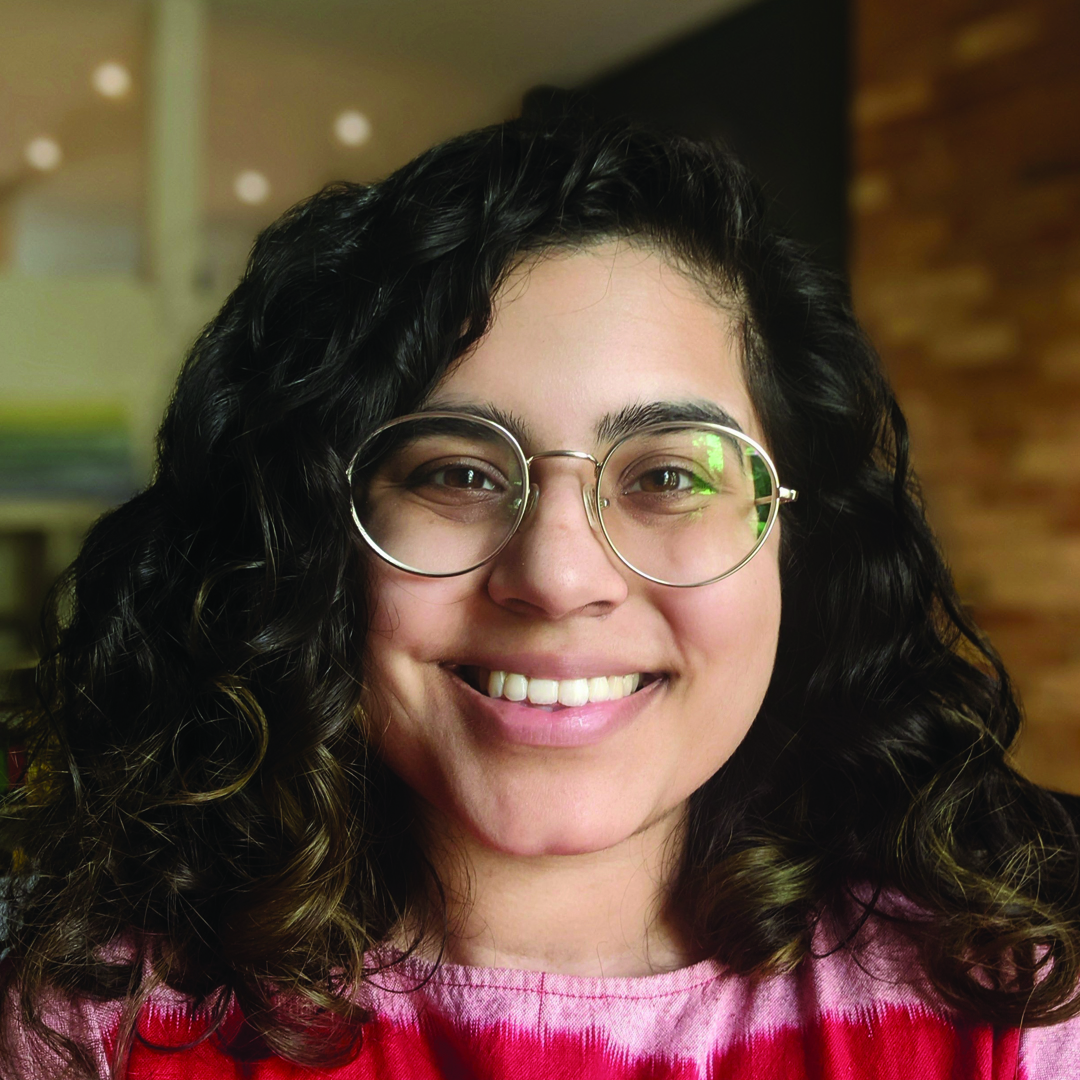 Aman Vellani
Project Officer
Aman Vellani
Project Officer
Aman is joining CivicAction as a Project Officer. She holds a business degree from the Ivey Business School with a Certificate in Sustainability and brings her passion for the arts, culture, and community.
Prior to joining CivicAction, Aman worked at the Aga Khan Museum for 6 years in a dynamic role supporting public programming & visitor-facing operations. She managed both the contracting and ticketing administration for the Museum's programs and was an important collaborator across departments internally, and with community partners, artists, performers, and presenters externally. She also played a hand in developing and implementing several institutional policies, procedures & best practices over the years.
Aman loves live music and finds joy in creative and crafty pursuits – most recently, tie-dying with dyes made from food scraps. She spends her free time reading email newsletters, perfecting her favourite recipes, and keeping up with the latest developments in sustainable fashion.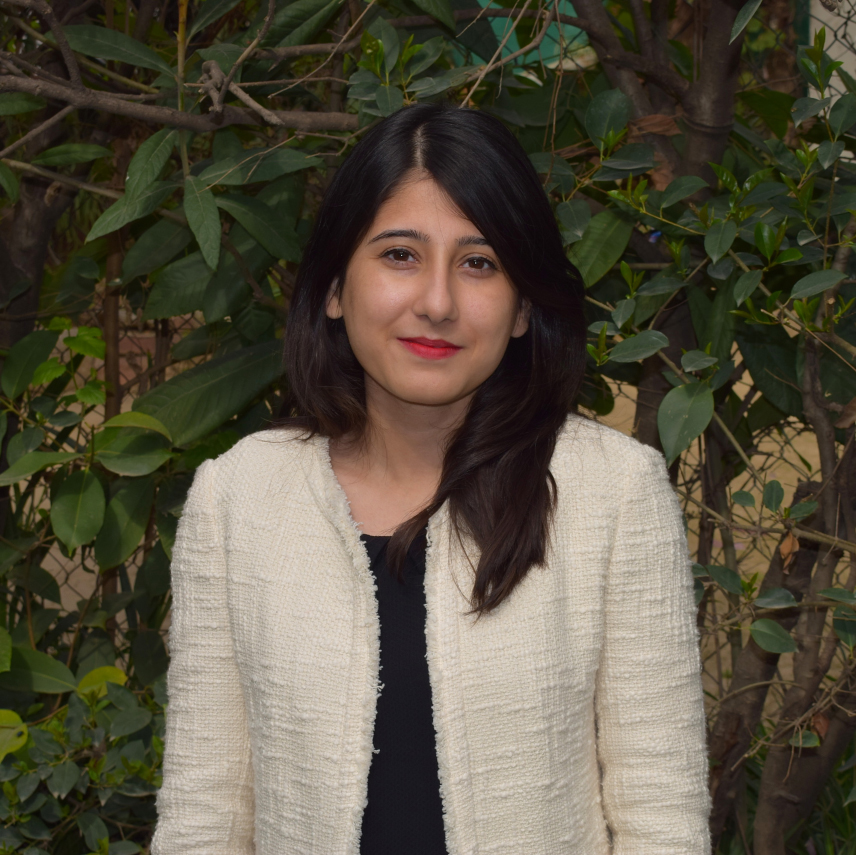 Anam Zakaria
Project Manager, DiverseCity Fellows
Anam Zakaria
Project Manager, DiverseCity Fellows
Anam has been working in the non-profit sector for the past 12 years, leading programs across different fields including culture, education, immigration, volunteerism and civic engagement. Alongside her work as a development professional, Anam is an oral historian and author of three books and won the 2017 KLF-German Peace Prize. Her work has appeared in The New York Times, The Hill Times and Al Jazeera among other media outlets and has been taught in South Asia, UK and the US. In 2021, The Gender Security Project recognized Anam as one of 100 women from the Global South working in the fields of foreign policy, peacebuilding, law, activism and development. Anam is an Asia21 Young Leader and is passionate about bridging divides and addressing prejudice. When she's not working, Anam can be found watching standup comedy or finding her next favourite spot to eat.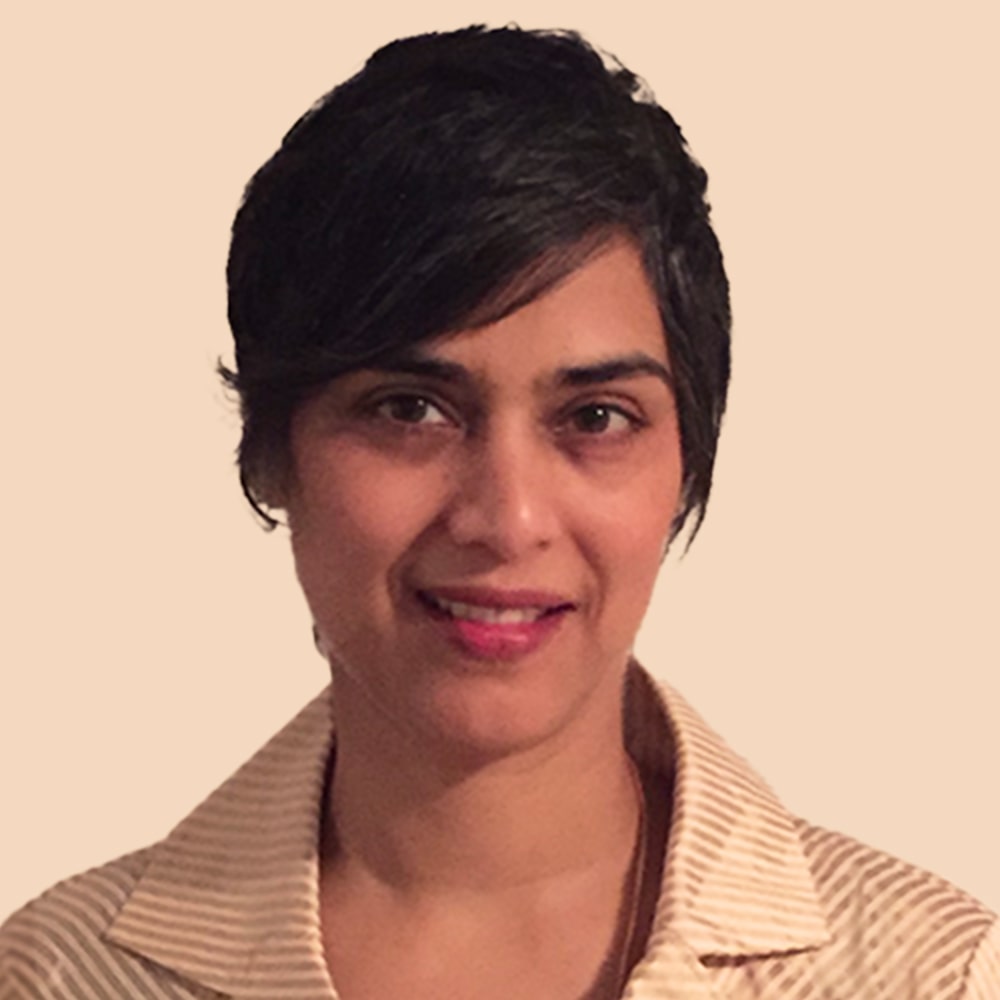 Prafulla Prabhu
Senior Director, Communications & Marketing
Prafulla Prabhu
Senior Director, Communications & Marketing
As a brand champion and a marketing communications leader with extensive global experience, Prafulla partners with internal and external stakeholders to manage CivicAction's reputation and visibility. With over 15 years experience in both public and private sector organizations, she has managed diverse teams and believes in the exponential impact collaboration and alignment can deliver.
Prafulla's passion for inclusive communities particularly in the area of 'food security' led her to start a social enterprise PollinateCanada.ca which helps build awareness and support for native bees.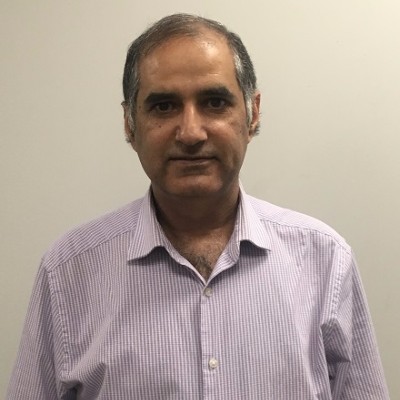 Taher Mahmood
Bookkeeper
Taher Mahmood
Bookkeeper
Taher is a CPA US professional. He has worked for the Chris J. Adams Accounting Firm for over seven years and provided bookkeeping services for CivicAction since 2010. He enjoys living in downtown Toronto with his wife.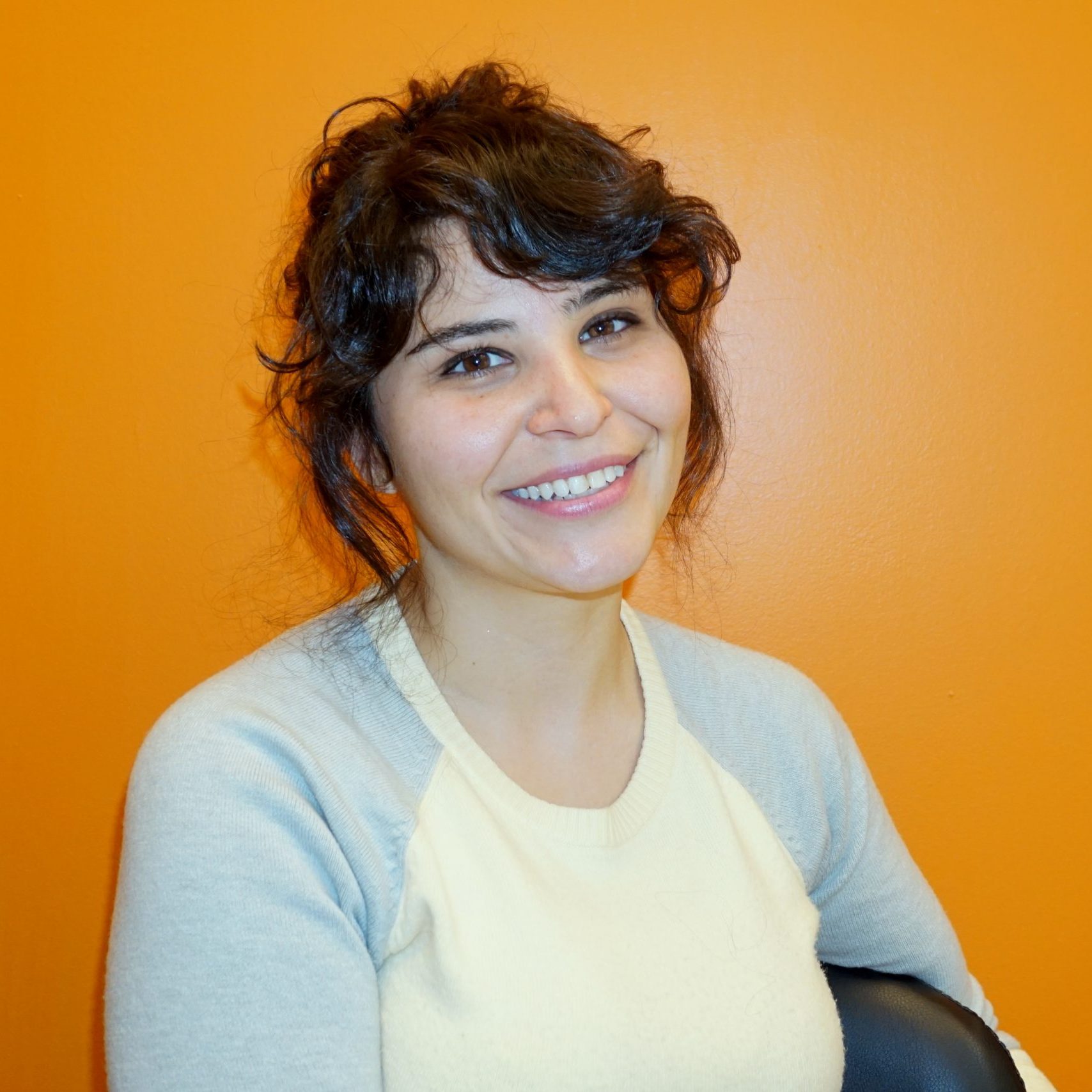 Sarah Luca
Program Manager, Emerging Leaders Network
Sarah Luca
Program Manager, Emerging Leaders Network
Sarah is a community development professional with over seven years of experience designing projects and programs for authentic community engagement with a focus on relational design for social impact. She has worked on projects focused on systems change and strengthening inclusive communities. Sarah holds an Honours B.A. in Political Science and Communications from York University, and is deeply interested in the intersections of human-centred design thinking and collaboration for social good.
In her free time, Sarah is committed to increasing access to outdoor recreation. You can find her guiding hikes, backcountry camping and learning how to forage sustainably.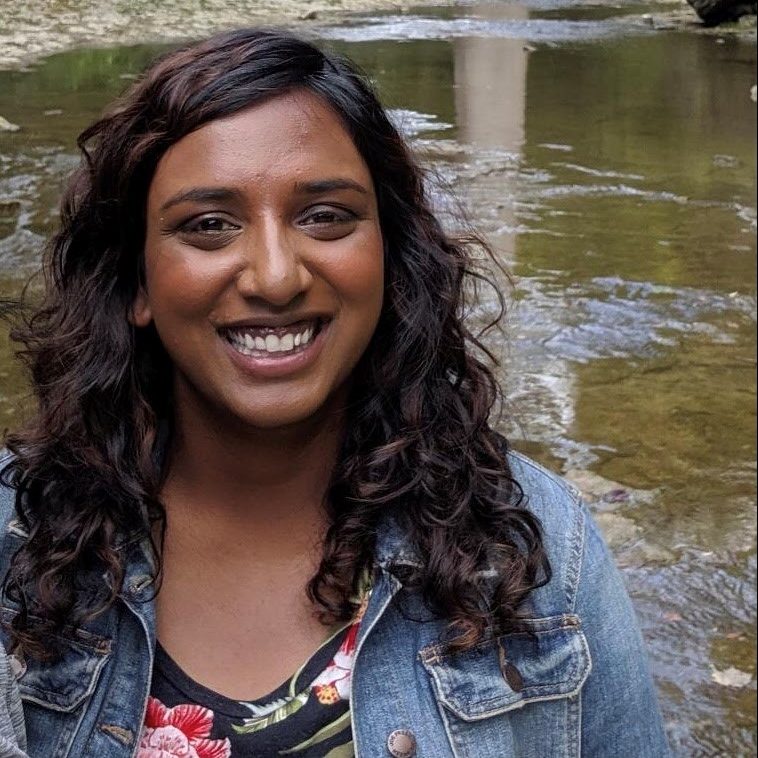 Shobi Sivaraj
Manager, Partnerships & Development
Shobi Sivaraj
Manager, Partnerships & Development
Shobi Sivaraj is a skilled project manager and fundraiser with over a decade of experience in the social impact sector. She specializes in the planning, execution and analysis of multi-channel campaigns. Shobi values collective care, collaboration, equity and justice. Throughout her career, she has focused on bringing an anti-oppression lens to her work and team environments. In her free time, Shobi can be found playing with her niece and nephews, walking by the river or going for brunch.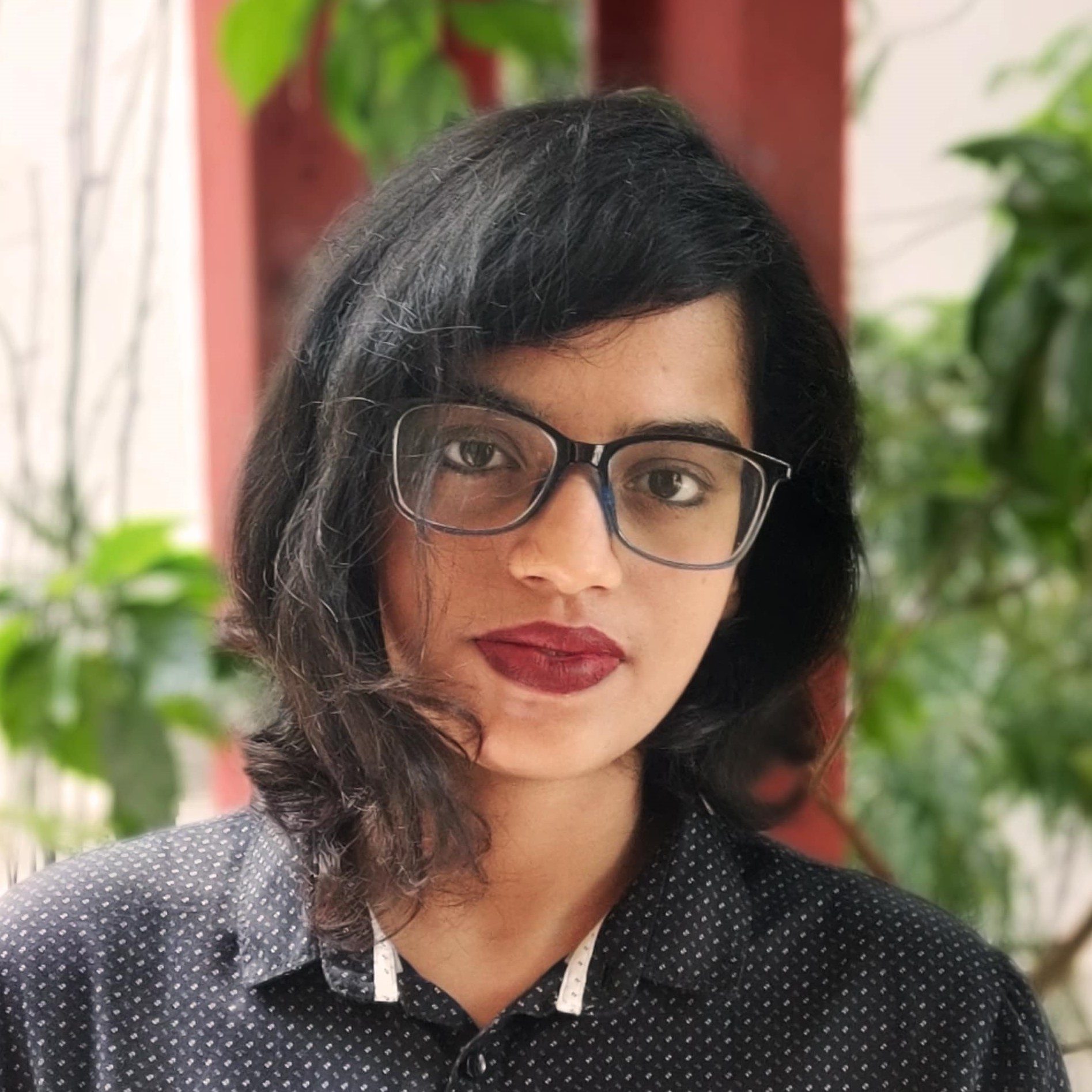 Rhea Dease
Design & Digital Manager
Rhea Dease
Design & Digital Manager
Rhea Dease is a versatile and purpose-driven designer passionate about crafting impactful visual experiences across digital, mobile, and print platforms. She values collaboration across departments, immersing herself in diverse projects and brands and using her core competencies of creativity, empathy, and problem-solving to inform every aspect of her work. In her free time, she channels her creativity through illustration, creative writing, and craft projects while catching up with the latest graphic novels.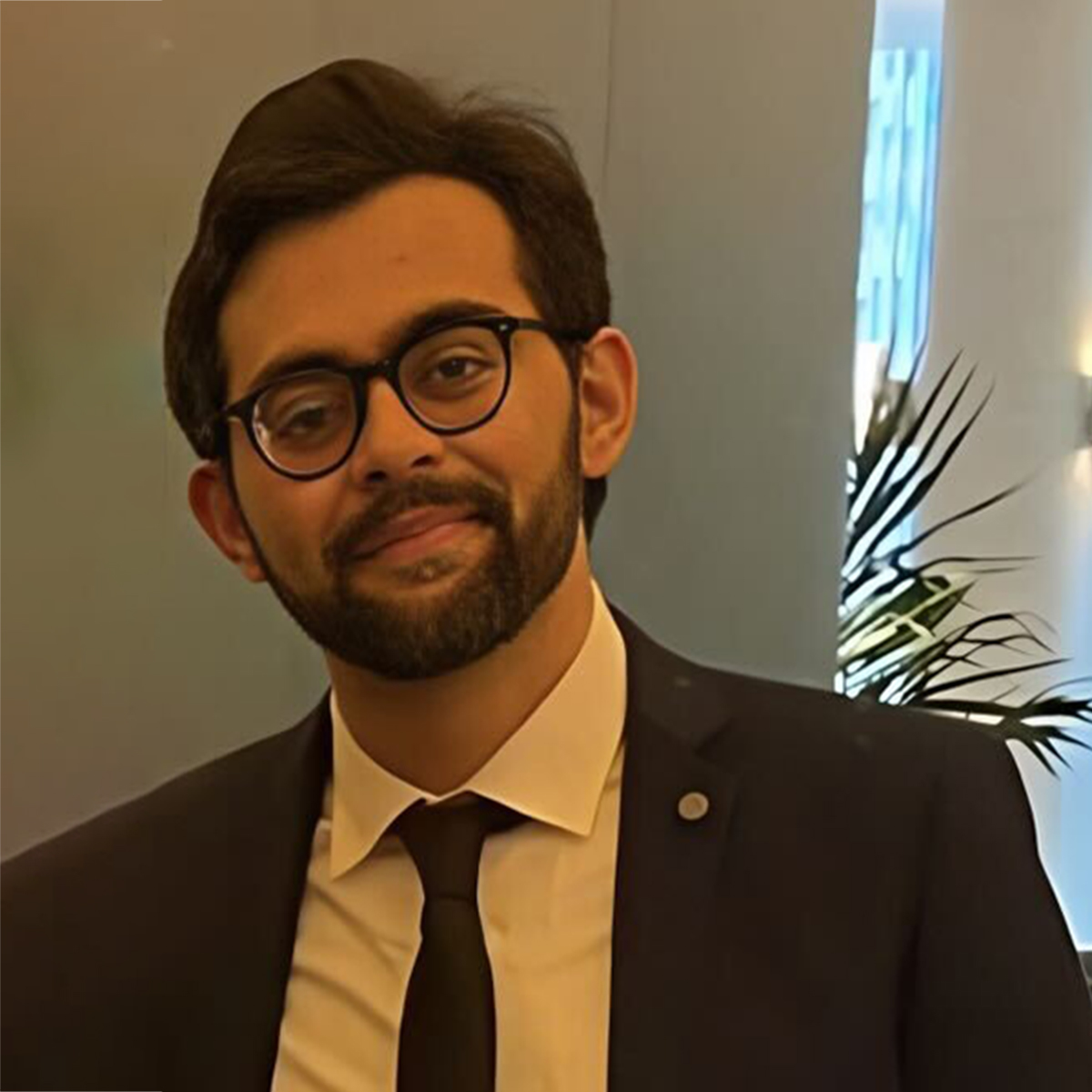 Masood Qadri
Operations Analyst
Masood Qadri
Operations Analyst
Masood is passionate about unraveling intricate data puzzles to drive strategic business outcomes. With a background in quantitative analysis and a keen eye for detail, he enjoys working with complex data and conducts in-depth studies to drive informed business decisions. Masood thrives in immersing himself in data sets, extracts meaningful insights, and translates them into actionable strategies. He enjoys growing his analytical skills to unravel patterns, identify trends, and offer solutions that positively impact the organization's performance.
Amreen Kalsi
Executive Coordinator
Amreen Kalsi
Executive Coordinator
Amreen has a rich and diverse set of experiences across multiple sectors ranging from not-for-profit organizations to healthcare. She completed her Master's in Business Administration from Australian National University, Canberra. She has worked in numerous marketing, brand activations and partner engagement initiatives with some of the biggest healthcare names in India. She also led the marketing initiatives for the largest dental chain in India. Prior to joining CivicAction, she worked with TRIEC (Toronto Regional Immigration Employment Council) where she supported the CEO in driving the organization's objectives as well as managing projects and partnerships in the DEI space.  As a new immigrant and mother, Amreen is passionate about newcomer settlement and building safe and inclusive communities.
In her spare time, she loves to spend time with her toddler son and try the variety of food that Toronto offers, especially brunch places. She loves to travel and is always planning her next place to visit.